This post may contain affiliate links, which means I'll receive a commission if you purchase through my link. Please read full disclosure here.
Need snack board ideas for your next party or meal at home? We've got you covered with the easiest kid-friendly charcuterie board ideas.
What is a charcuterie board?
A charcuterie board is a platter of snacks for people to share that usually consists of a variety of cured meats, cheeses, crackers, fruit, and nuts etc.
That was until themed party and holiday boards started trending and we can't get enough of how amazing they look, and I bet they taste good too!
Charcuterie boards, aka snack boards, are a fun way to get the whole family involved in sharing food and socialising and are a super simple option for guests to graze on at a party.
How to make a kid-friendly charcuterie board
Decide on a theme and colour scheme.
Decide if you want sweet or savoury eats or a bit of both.
Make sure to include easy to eat finger food options for kids that aren't too messy.
Create focal points with cute dip dishes and containers. Fill these with small snacks or dips and place them on the board first in a fairly symmetrical pattern. This can be moved around as you go along.
Create small groups of food items all over the board. Use smaller items to fill any gaps.
Don't worry about things looking a little messy because that's the fun part.
There are no set rules, and the best part is you get to share and enjoy!
This post is all about kid-friendly charcuterie board ideas.
KID-FRIENDLY CHARCUTERIE BOARD IDEAS
I love pancakes for breakfast or brunch, so this pancake charcuterie board is perfect for starting your day. And who doesn't love bacon and maple syrup?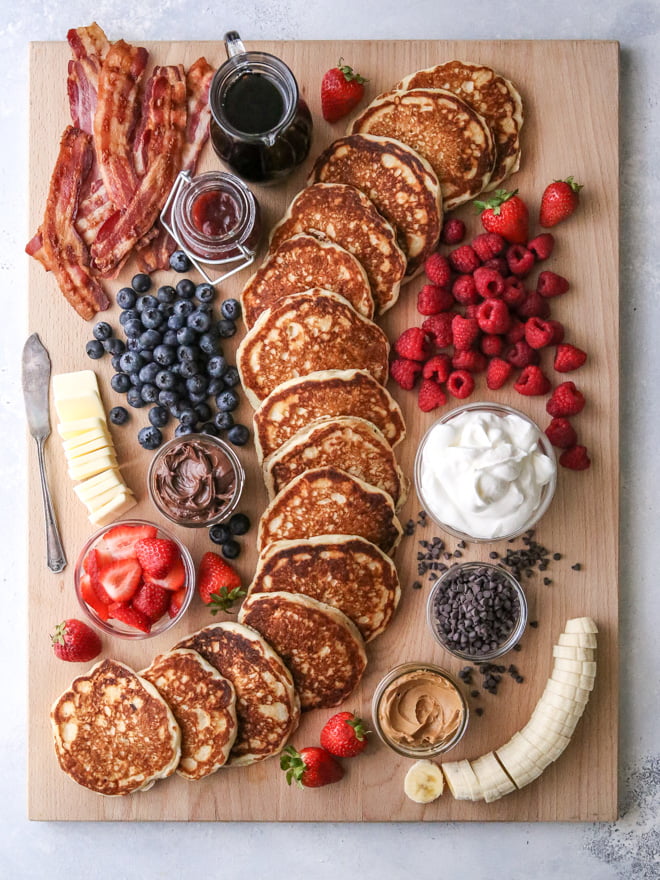 PB&J sandwiches are almost every child's favorite (our kids love peanut butter and syrup) and a fun lunch charcuterie board idea for the whole family. Add some fruit and crackers to your board to balance the sweet and salty.
Who doesn't love a loaded potato? I know my kids love potato anything, so this is a perfect dinner charcuterie board idea for families with kids.
Spoil the carnivores in your life with this healthy charcuterie board. This meat feast is perfect for dinners, low carb eating or to spoil dad on Father's Day.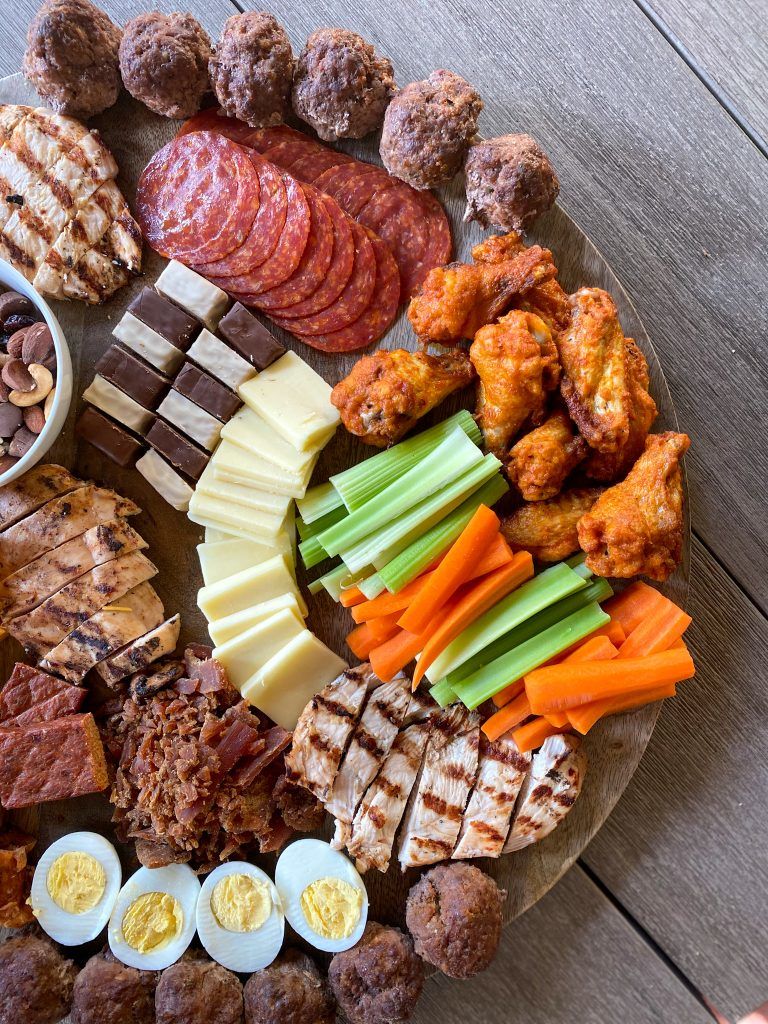 Sharing a sweet treat board with your closest girlfriends is the perfect way to spend a girls day celebration. Create a focal point with this cute heart bowl and top off your party with pink drinks and a girly movie!
Celebrate the luck of the Irish with this St. Patrick's Day charcuterie board abounding in candy. And how darling is the pot of gold at the end of the rainbow?!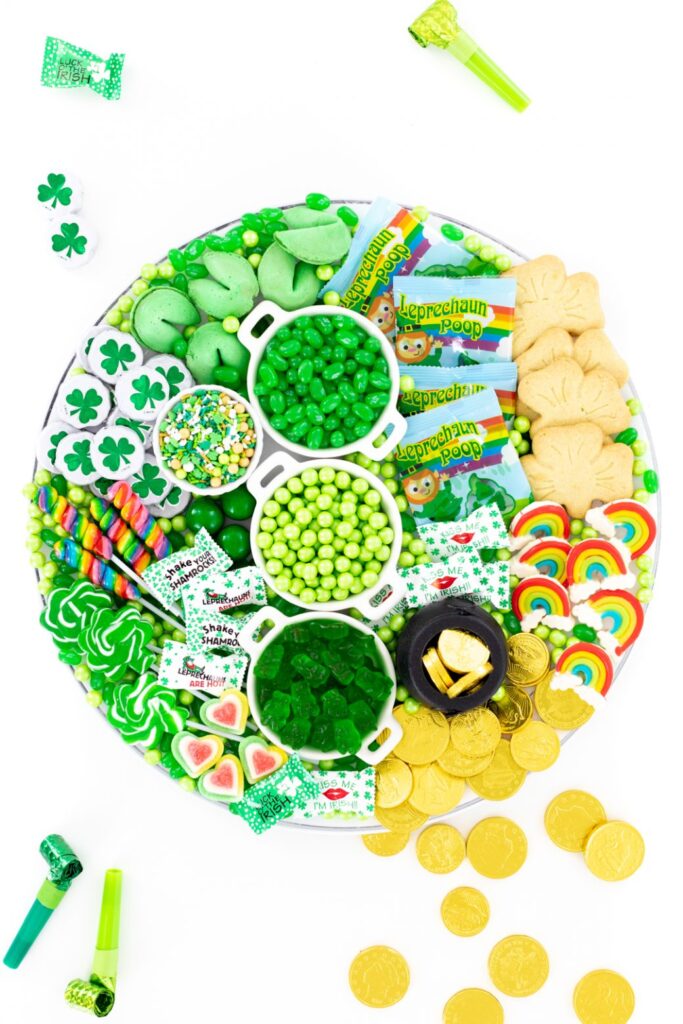 Hop on by this gorgeous Easter charcuterie board and grab a snack. This sweet and savoury board has the perfect balance of healthy snacks and sweet treats.
Grab the salsa and let's tacobout this Mexican snack board. It's got all our faves including nachos, fajitas, queso and tortillas. Such a great idea for a fun fiesta!
Spoil your mom with a Mother's Day charcuterie board fit for a queen. Add her favourite foods and flowers for an extra special touch.
A perfect dessert charcuterie board for those summer nights sitting around the campfire and creating the perfect s'mores combo.
Show me a dad that doesn't like a good ol' barbecue! Learn how to smoke a brisket so you can dine like a king on Father's Day with a delicious BBQ charcuterie board!
Use baskets and square skillets to display food in true fashion BBQ style!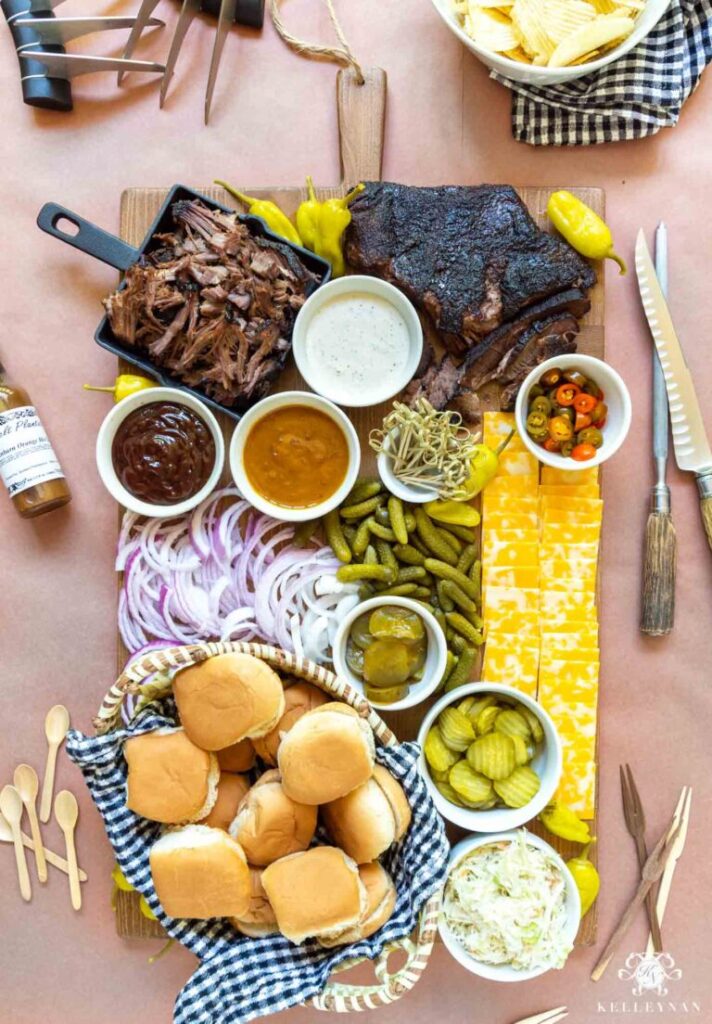 This red, white, and blue Stars and Stripes board is perfect for any patriotic holiday or summertime party. A vibrant charcuterie board full of healthy snacks and treats to brighten the kid's day.
Display your treats in these star bowls to bring all your patriotic elements together!
If you have a large family like me, this back-to-school charcuterie board would go down a treat with all the kids! Bake some alphabet cookies and have the kids spell out words while snacking. They'll have so much fun!
A fun game day charcuterie board for all the football lovers out there! What's a sporty game day snack board without a cheese football?
A spooktacular selection of Halloween eats and treats for a kid's celebration. You can't go wrong with spiders, mummies, and monster logs on your Halloween board.
How cute is this thanksgiving cheeseboard for the kids? And the candy corn peeping through will make the kids as happy as a turkey. I bet they'll gobble this board all up, no leftovers, guaranteed!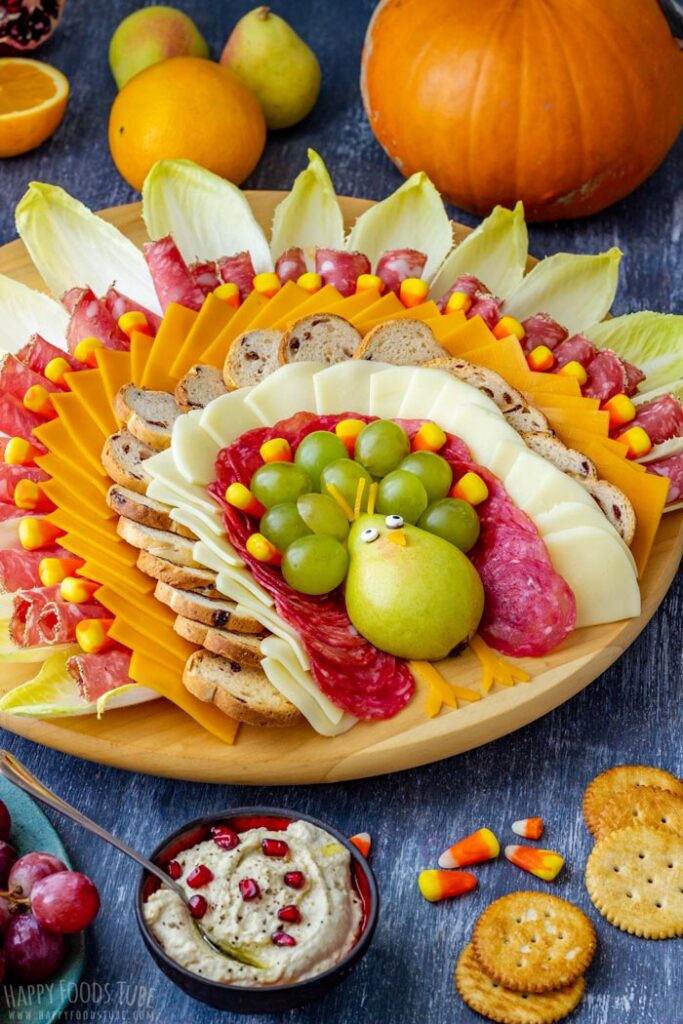 Who doesn't like hot chocolate and marshmallows, especially in the frosty winter? A festive season favourite for sure!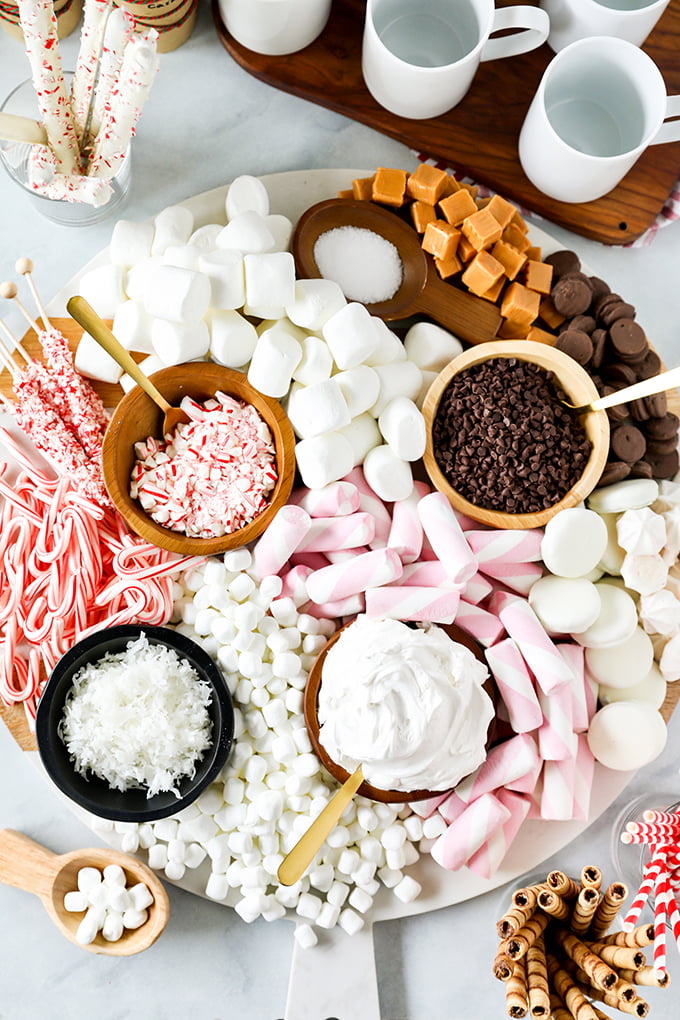 A little sweet, a little savoury and a lot of Christmas vibes. The touches of greenery and candy canes on this board create feelings of nostalgia, and I bet it smells like Christmas too!
A classic favourite cheese board perfect for a kid's New Year's Eve party or lunchtime snack.
A magical dessert board for all the unicorn lovers out there and a perfect option for a birthday party. The ramekin pots break up the board nicely and create a pretty focal point. The kids will go crazy for all this sweetness!
When it comes to watching movies, you always need your snacks and snacks in abundance, so load your charcuterie board and get your movie watching and treat munching on!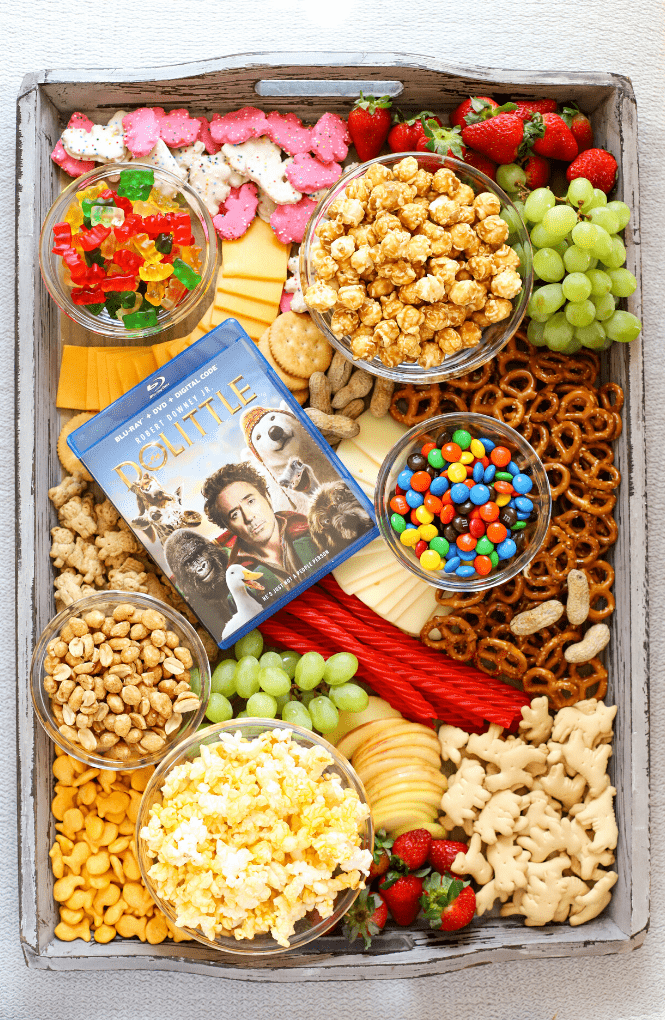 YOU MAY ALSO LIKE:
DON'T FORGET TO PIN THIS FOR LATER!