This post may contain affiliate links, which means I'll receive a commission if you purchase through my link. Please read full disclosure here.
Craving fudge without the arm workout? We've got your back! Whip up these easy microwave fudge recipes in a flash and indulge in sweet, creamy goodness without breaking a sweat!
Prepare for a fudge extravaganza! These microwave fudge recipes are super quick and easy, making them perfect for your weekly or even daily cravings. I mean, who can resist the temptation of fudge?
And the best part is that most of these recipes only require 3 ingredients! Yes, you read that right!
Let me take you back to my childhood when Wednesdays were all about indulging in heavenly fudge from our local bakery. Oh, the memories! But I have to confess, my first attempt at making fudge on the stove was a disaster.
It took forever, and I almost lost my mind.
That's when I discovered the magic of microwave fudge. It's the ultimate solution when you're in desperate need of a fudge fix without the hassle. Say goodbye to endless stirring and say hello to fudge heaven in just a few minutes!
EASY MICROWAVE FUDGE RECIPES
This butterscotch fudge makes me think Harry Potter's Butterbeer would taste just like this, creamy, buttery, and delicious! I can't wait to try the recipe!
A pretty pink microwave fudge bursting with flavour and I love these little bite-sized squares. They're perfect for a tea party or warm summers day!
This peanut butter fudge recipe doesn't use sweetened condensed milk but looks amazing, and I can't wait to try it!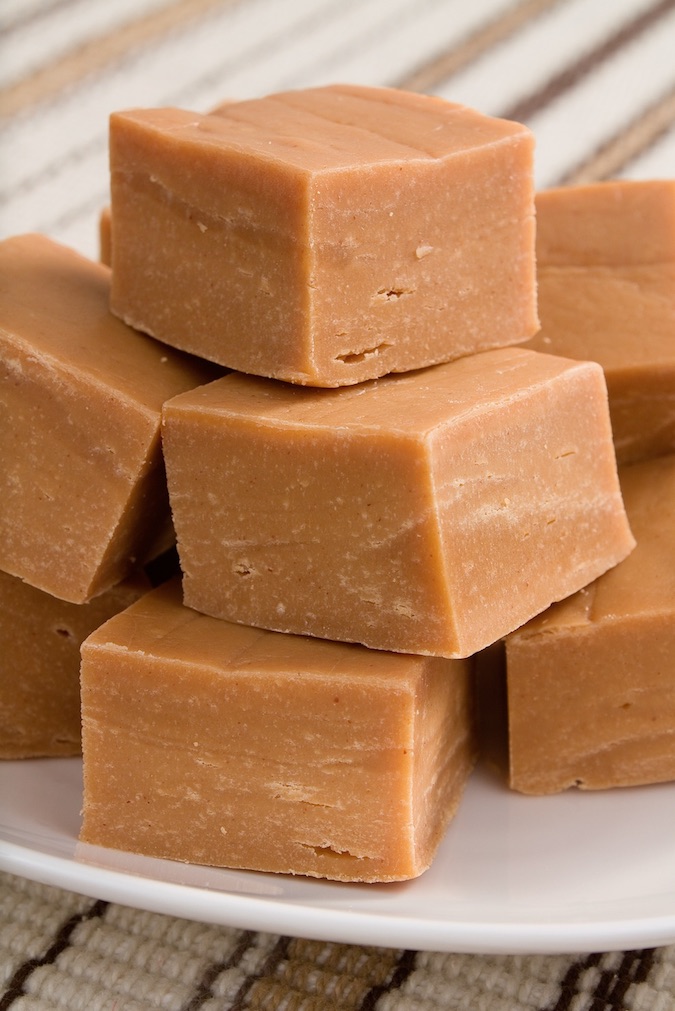 A delicious combination of mini eggs and cookie crunch makes this microwave fudge perfect for not only Easter but any celebration.
This microwave fudge recipe is one that's close to my heart. The fudge I grew up on, it tastes like home!
Easy peasy 2-ingredient chocolate microwave fudge with a sprinkling of fun to make your day a bit more cheerful!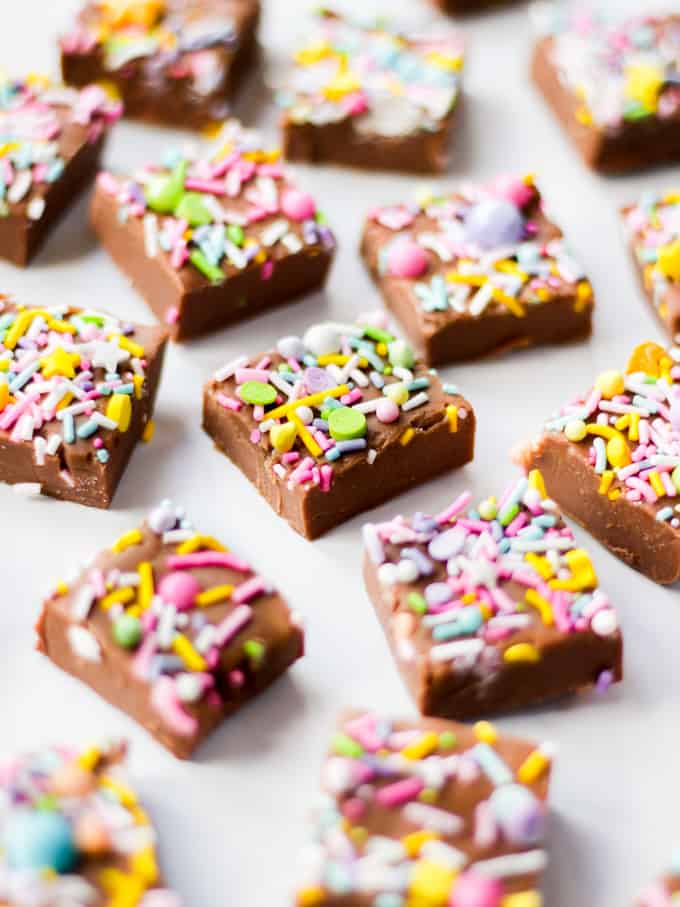 Delicious pumpkin fudge to make in pumpkin season. This fudge would be perfect for Halloween or Thanksgiving or any autumn occasion!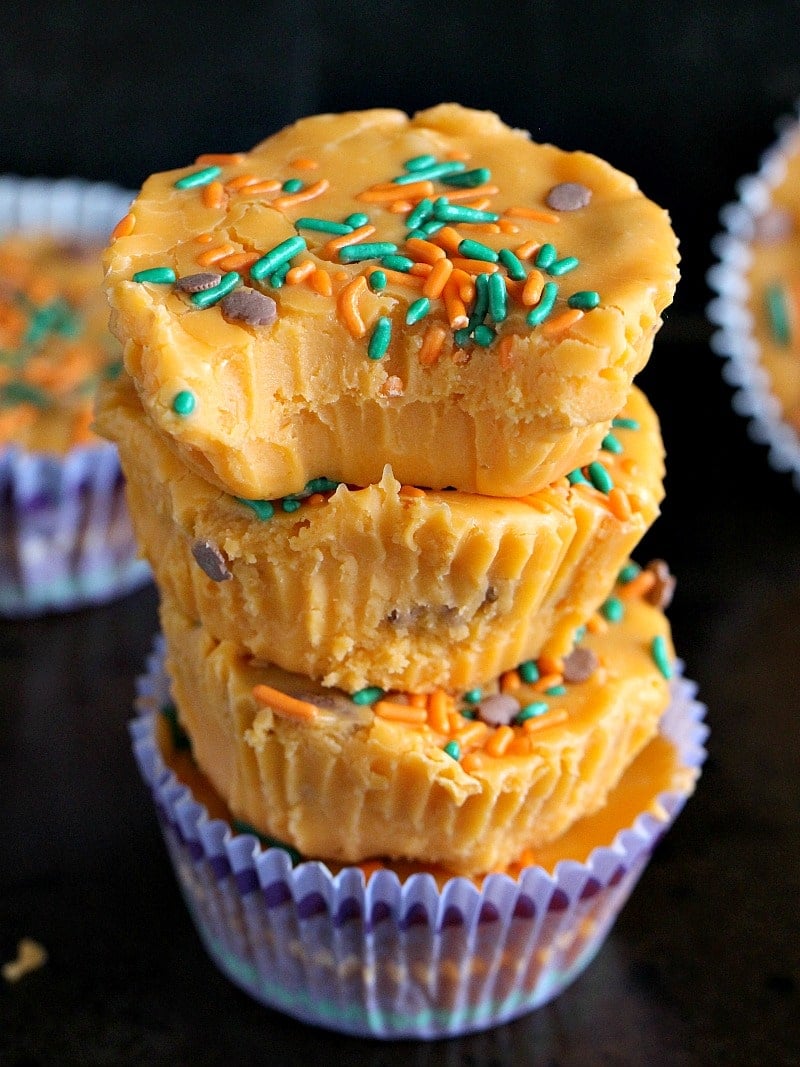 A little sweet, a little salty, but a lot of yum! This amazing microwave fudge recipe will leave your tastebuds dancing with delight.
Did someone say cookie butter and fudge in the same sentence? Bigger Bolder Baking shows you how to make this glorious fudge.
A festive microwave fudge recipe to make with the kids. Who can resist frosting and chocolate? I know I can't!
11. Unicorn Fudge from Sprinkles for Breakfast
I love anything unicorn, especially when it's unicorn fudge! With the flick of your wrist, you too can transform your ordinary fudge into something magical.
'Tis the season to be jolly with some hot chocolate and marshmallow fudge! The perfect treat to end off another year!
YOU MAY ALSO LIKE:
DON'T FORGET TO PIN THIS FOR LATER!