This post may contain affiliate links, which means I'll receive a commission if you purchase through my link. Please read full disclosure here.
Get ready to turn heads with your next manicure! From ombre designs to DIY tutorials, find daisy nail art ideas that will make your manicure look unique and stunning.
Daisy nail art is the perfect way to show your unique sense of style and make a statement with your mani.
Featuring the iconic daisy, these flowers are a symbol of purity, innocence, and new beginnings, making it the perfect nail art design for spring and summer.
So, if you love floral nails, we're here to help you! We've rounded up the cutest daisy nails to help you choose the floral nail design you love the most!
Whether you go for a subtle design or something brighter and bolder, daisy inspired nails will add a beautiful burst of color and texture to any look.
From ombre fades to 3D designs, explore this collection of inspiring ideas to create an unforgettable daisy nail art statement!
✔ Create the perfect spring manicure with this starter kit: UV LED Nail Lamp, Gel Nail Polish Set & Manicure Set!
DAISY NAIL SUPPLIES:
DAISY NAIL ART
Classic White Daisy Nails | Nafsalon
Colorful Glitter Nails with Daisies | Magpie Beauty
White French Daisies | Artdecom
Summer Daisies Nail Art | Lacquertude
Yellow and White Daisy Nails | Pilki Nail
Lavender Butterfly Daisy Nails | Nails by Lv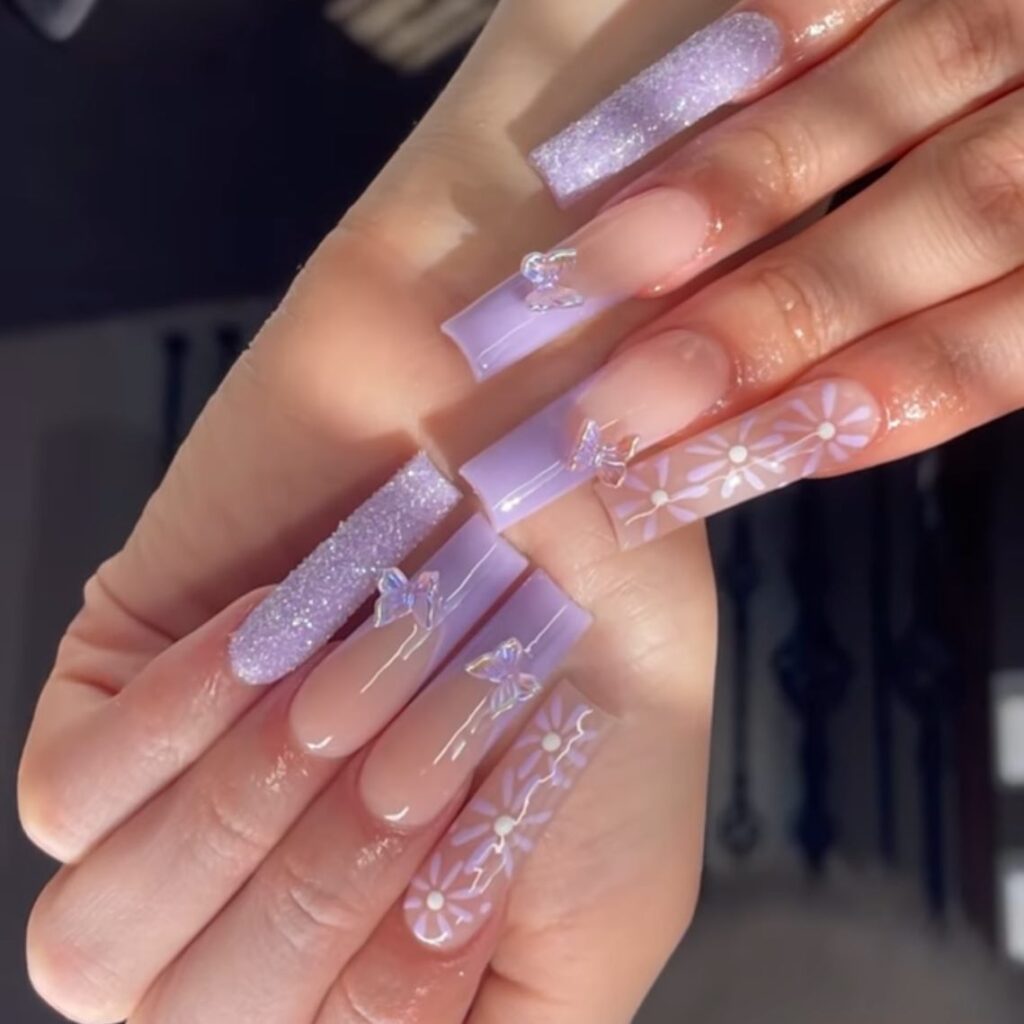 Daisy Chain Nails | Nolas Nails
Daisy Nail Art | Olive and June
Black and White Daisy Nails | beautyspace_charlotte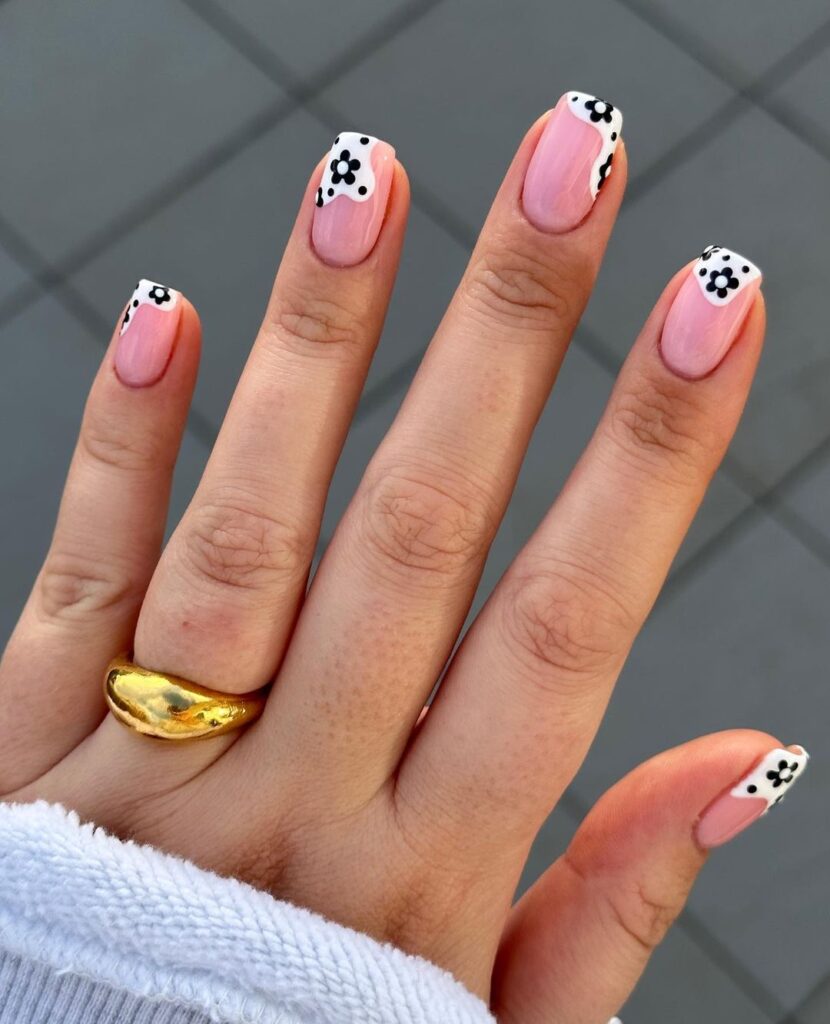 Pink Daisy Ombre Nails | Melanated Mani
Elegant Daisy | Home Nails
Black French Manicure Daisy Nails | christineinwondurland
Bright Daisy Nails | Beautyspace Charlotte
Orange and Yellow DIY Daisy Nails | Refinery29
Pink Daisy Nails | Natalie Holt
French Daisy | Jark Nails
Minnie & Daisy Duck Nail Art | Riya Products
Simple Daisy Nail Designs | Style Canada
Pastel Daisies | Chars Gel Nails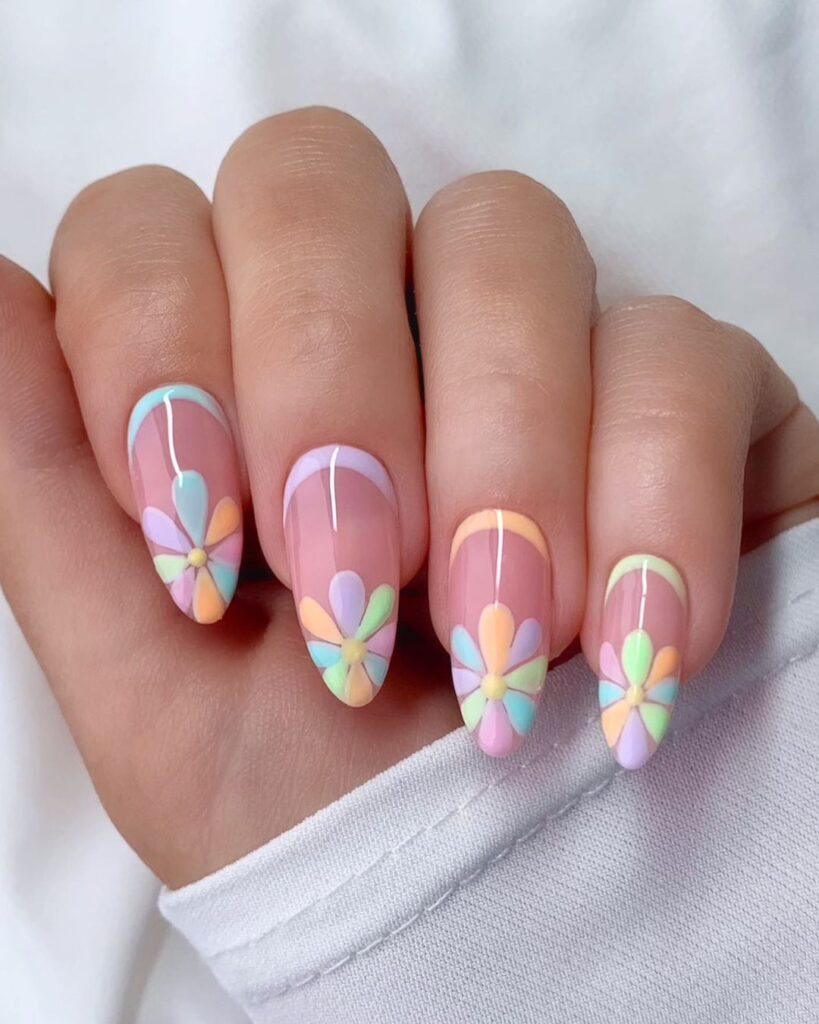 Electric Blue Daisy Manicure | Molly Dawson Beauty
Spring Daisy Flowers | Chars Gel Nails
Pink Floral and Swirls | Natalie Holt
​​Pink Glitter Flower Power | Simon Gilbert Nails
Mint Green and Daisy Nails | Heygreatnails
MORE DAISY NAILS
Subtle Daisy | Mia the Label
Black Daisies | Felicia Dee Beauty
Hailey Bieber Inspired Daisy Nails | Colours by Phoebe
Beachy Daisy Nails | Cosmetic Proof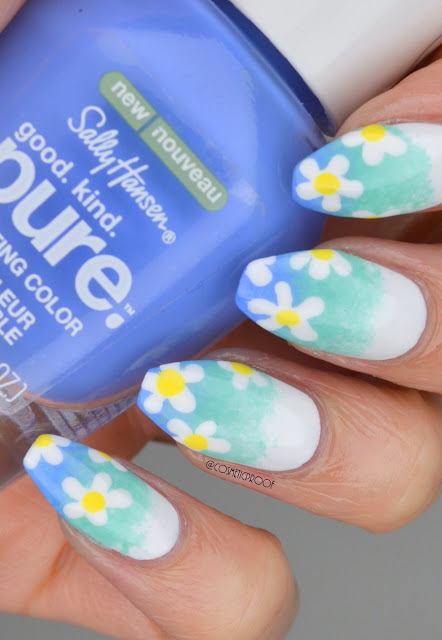 Orange and Yellow Design | Nailed by Emily
Soft Pink Daisy Design | Nails by Katie
Color Block Daisy Nails | Cosmetic Proof
Green French Tip | Shannon Petermann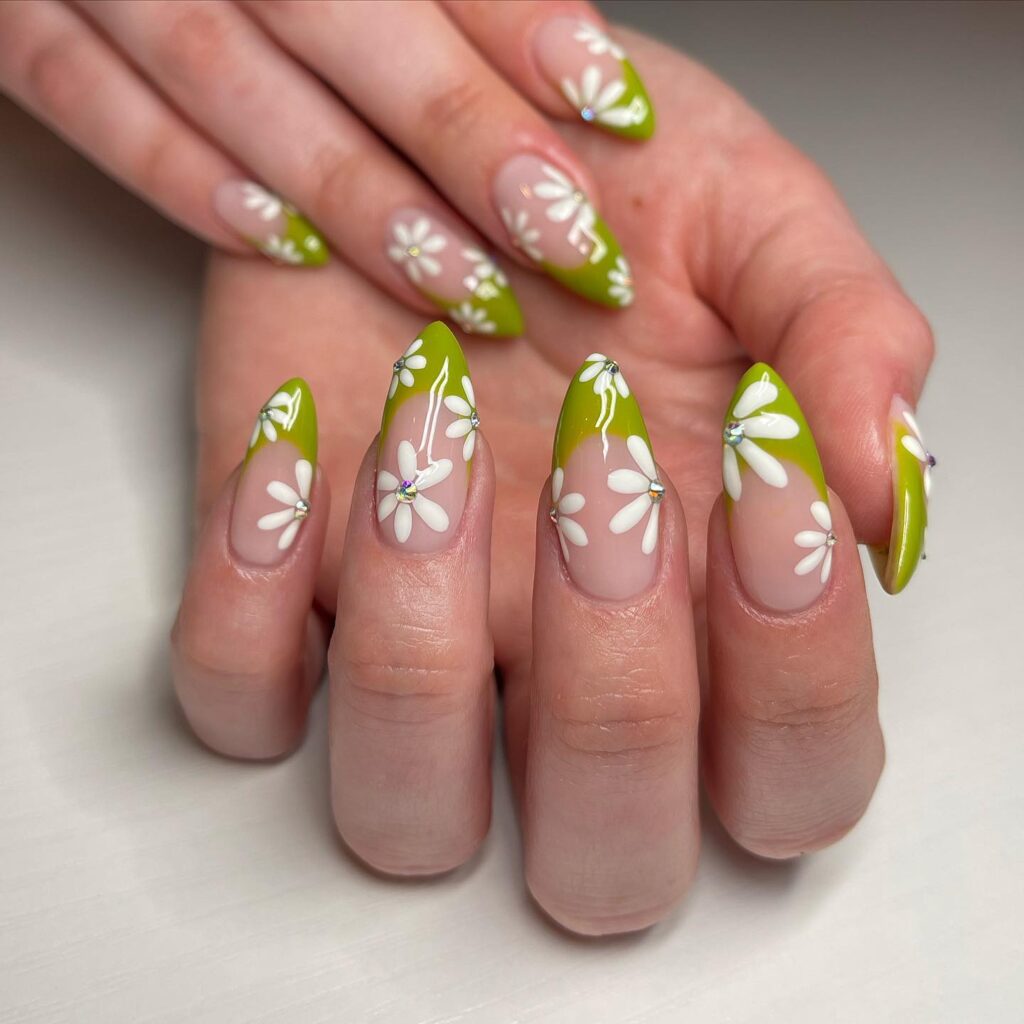 Easy Daisy Nails Art Tutorial | Lulus
Gold Daisy Nails | Nails by Erin
Pastel French Tip Daisy Nails | Nails by Harriet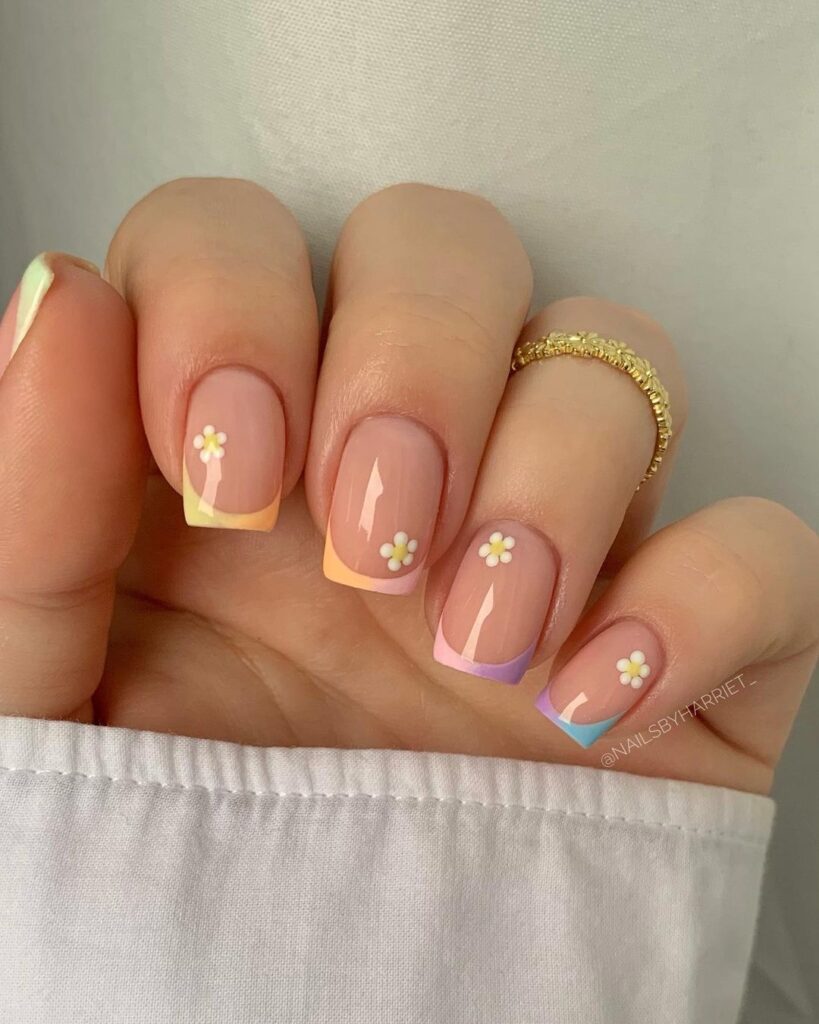 Purple Daisy Nails | NailzKatKat
Lemon Daisy Nails | Reddit
Minimal Daisy Nails | heluviee
Multi-colored Daisy Nails | Nail It
Pink French Tips | Jasmine Corinna
Groovy Daisies | Kondomiu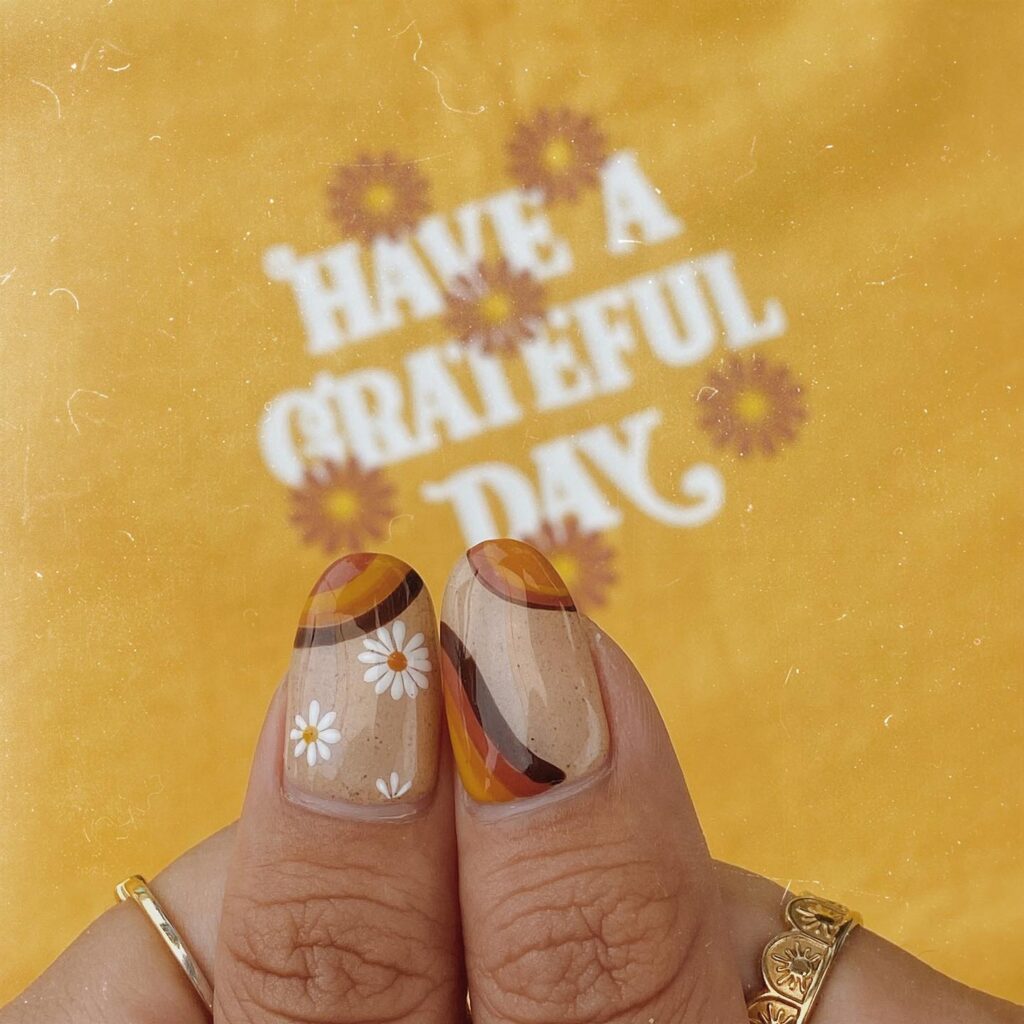 Happy Daisy | Jen Heal
Pastel Cuties | Eeka Beauty
French Rainbow Daisy | Natalie Holt
Mini Egg Daisy Nails | Abi Markey
Blue Daisy | Monika Mayer
Pink Swirls | Nails by Alyssa
YOU MAY ALSO LIKE:
DON'T FORGET TO PIN THIS FOR LATER!