This post may contain affiliate links, which means I'll receive a commission if you purchase through my link. Please read full disclosure here.
Celebrate spring in style with some amazing and creative Easter nails! We have the best Easter nail ideas to inspire your next manicure. So, get ready to wow everyone with your new look!
Now that St Patrick's Day celebrations are over and Easter is just around the corner, it's time to get your nails ready for the next holiday. Show off your fun side with these Easter-inspired nail looks that are sure to make you stand out!
To spruce up your outfit you'll want to add some color and sparkle to your nails. And we have just the inspiration you need. Choose from cute character designs to dainty pastel shades, to find the perfect nail design for you!
You can achieve these nail art designs on long or short nails. So, whatever your desired nail length is, know that we have the design for you!
Let's explore some of the best Easter nail ideas around!
✔ Create the perfect Easter manicure with this starter kit: UV LED Nail Lamp, Gel Nail Polish Set & Manicure Set!
EASTER NAIL SUPPLIES:
EASTER NAIL IDEAS
Speckled Eggs Easter Nails | Glitterati Nails
Easter Bunny and Floral Tip | Go Polished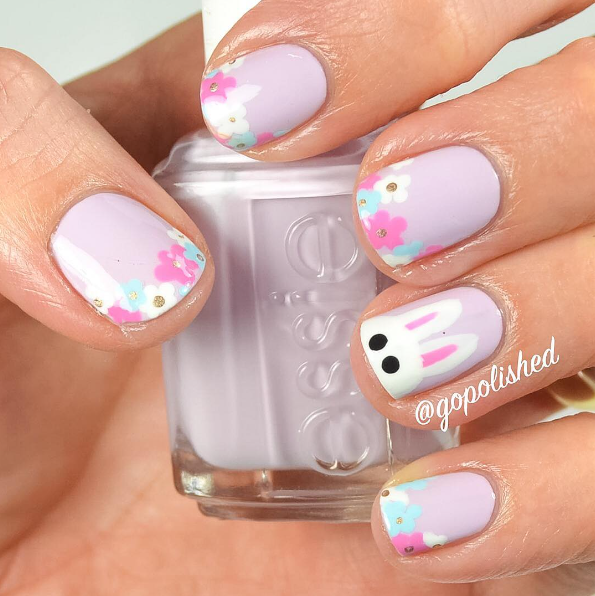 Cute Baby Chick Nail Art | Nail Bees
Muted Pastel Easter Bunny Nails | Prairie Beauty Love
Floral Watercolor Nail Design | Copycat Claws
Pastel French Tips | The Nail Room Manchester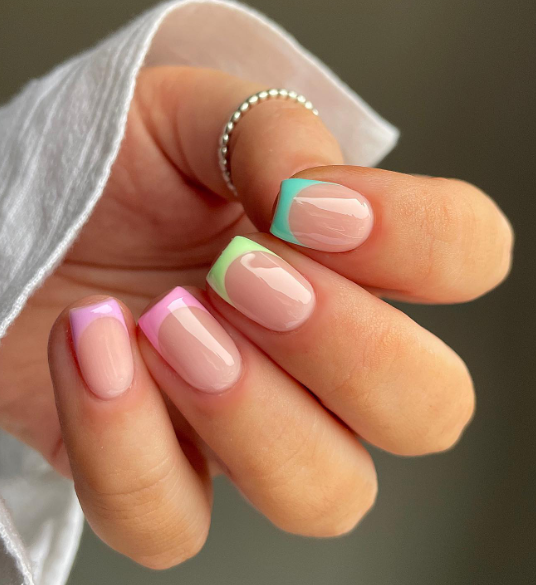 Pink Easter Nail Art | Pata Bloguje
Easter Egg Nails | So Nailicious
Peeps Marshmallow Nail Art | Ehmkay Nails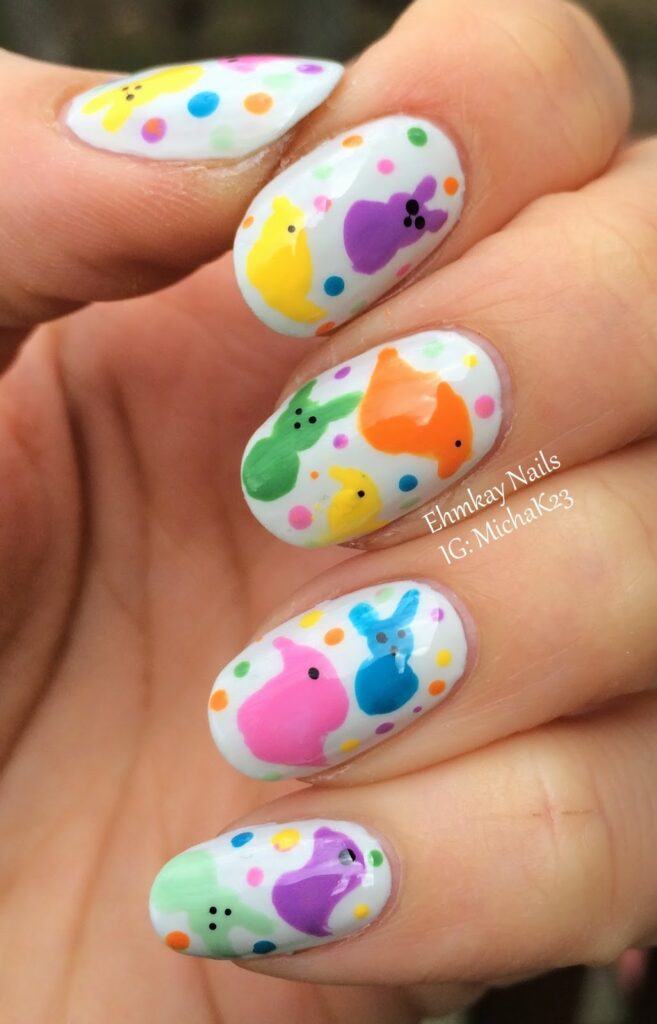 Pastel Gingham Easter Nails | So Nailicious
Pink Bunny Nails | Kimspired DIY
Chevron Easter Egg Nails | So Nailicious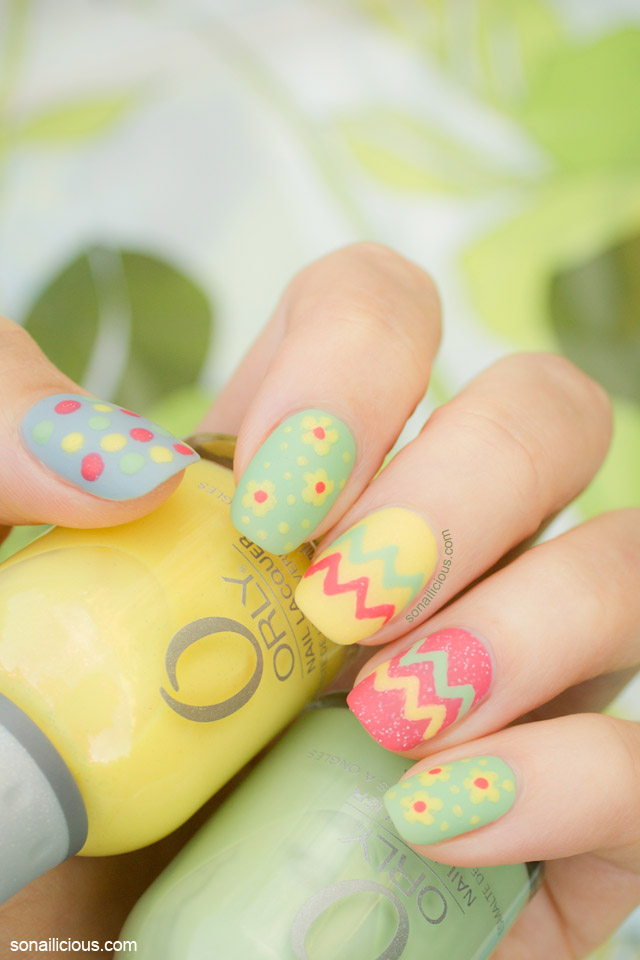 Hot Cross Buns | Hannah Weir
Bunny French Tip | Nails by Lydiette
Thumper Easter Nail Art | Kovács Adél
Pastel Rainbow | The Gel Hub UK
Glitter Ombré | Nails by Lydiette
Flower Power Nails | Nail A La Mode
Pretty Flowers Nail Design | Jocelyn Nails
Easter Pastel Ombré Nails | Base and Boon
Dotty Pastel Swirls | Marine Loves Polish
Spring Flowers | Chars Gel Nails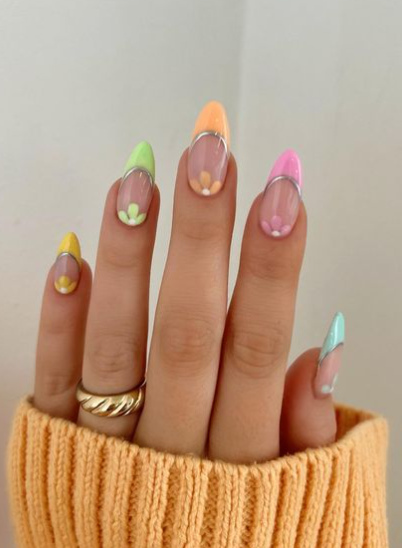 Hatching Chick Nails | Polished Love
Kawaii Bunnies | Nya Nails
Easter Egg Nail Art | Nail Bees
Pastel Gradient Polkadots | Coffee and Nail Polish
Glitter Peeps Nails | Ditch the Mittens
Pastel Blue Flower Nails | Nail Bees
Pastel Candy Easter Nails | Nails Like Lace
Cute Easter Bunny Tips | Jando Studio
Neon Confetti Nails | Blog Lovin
Simple Floral Nails | Jocelyn Nails
Little Easter Carrots | Parasol Nail Studio
Pastel Rainbow Gradient Nails | Prairie Beauty Love
Mini Eggs Nail Design | Beauty and Hairdressing
Pastel Ombré French Tips | Meraki Nails Cardiff
Cute Easter Manicure | Polished Yogi
YOU MAY ALSO LIKE:
DON'T FORGET TO PIN THIS FOR LATER!