This post may contain affiliate links, which means I'll receive a commission if you purchase through my link. Please read full disclosure here.
Show your Irish pride on March 17th with these creative St Patrick's Day nail ideas! From green and gold designs to shamrocks and rainbows, we have plenty of nail designs to get you in the Irish spirit!
St Paddy's Day is a time to celebrate Irish culture and heritage. It's also a time to have a little fun with your nails!
Whether you're of Irish descent or just love the luck of the Irish, these easy to copy St Patrick's Day nails are perfect for everyone!
So, get your nail polish out and get ready to dress up your nails for St. Patrick's Day!
✔ Create the perfect St Patrick's Day manicure with this starter kit: UV LED Nail Lamp, Gel Nail Polish Set & Manicure Set!
ST PATRICK'S DAY NAIL SUPPLIES:
ST PATRICK'S DAY NAIL IDEAS
Mint Green Shamrock Nails | Chantal's Corner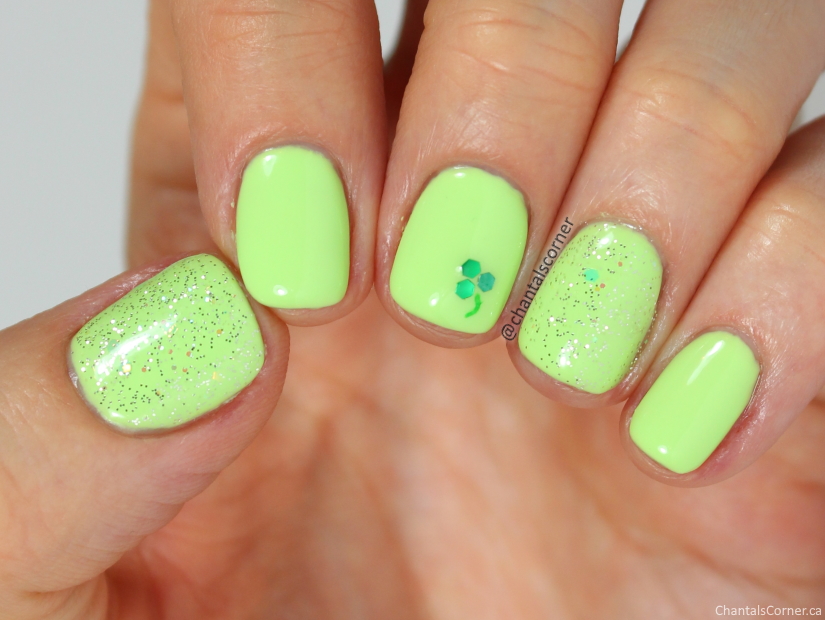 Glitter Shamrock Nails | nailstorming
Green Ombré Tips | lemontreenailscardiff
Leprechaun Stamped Nails | madhattermh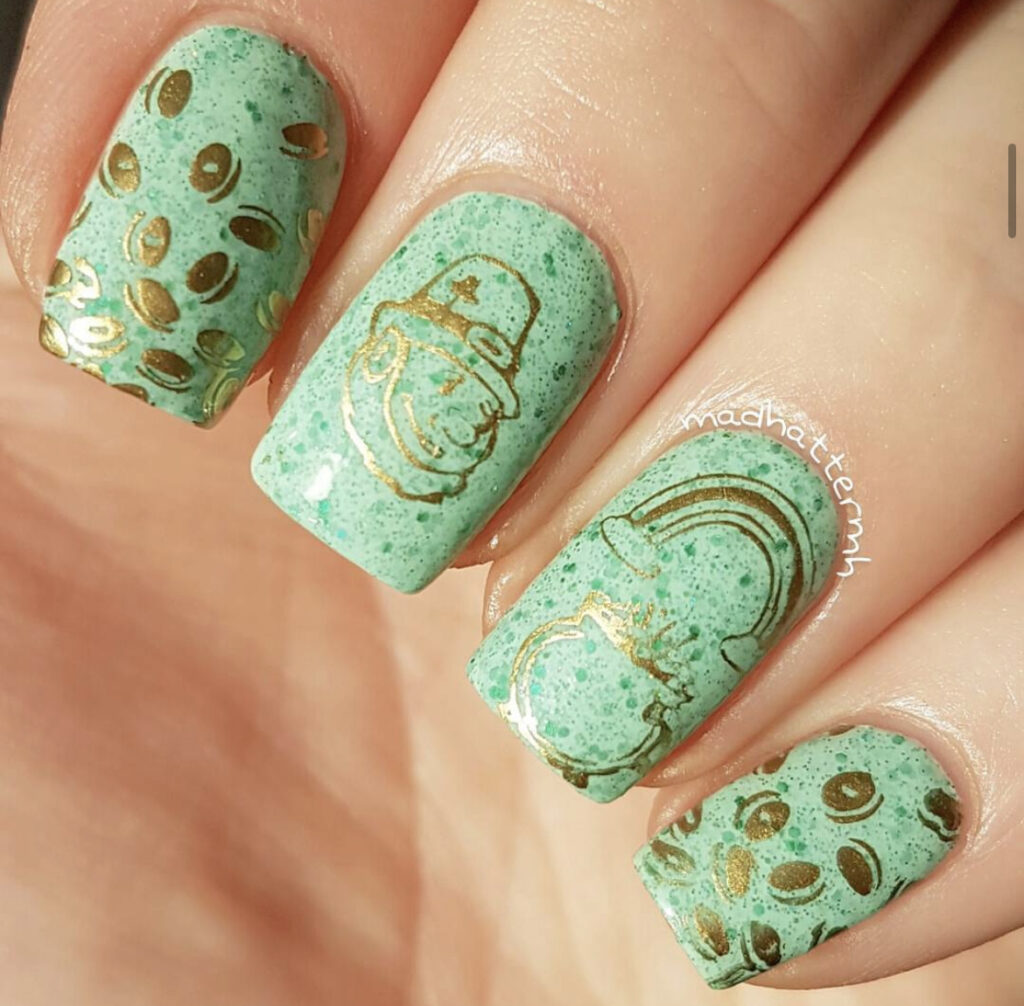 Rainbow Swirl St Patrick's Nails | jxlyn.nails
St Paddy's Day Leprechaun Hats | lakeoswegonails
Feature Gold Glitter Nails | thebusynails
Green Angled French Manicure | lakeoswegonails
Classy Marble Effect Nails | nailsbyeemilia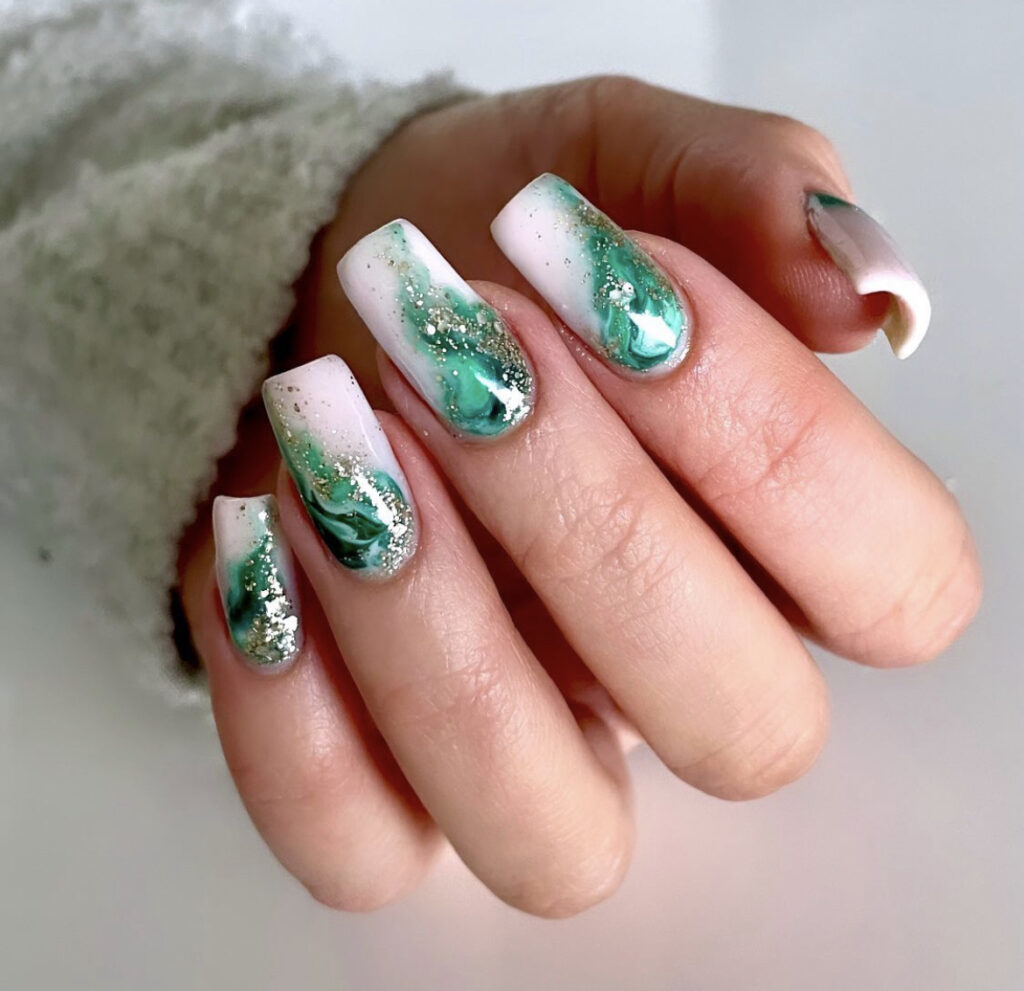 Rainbow Glitter Leprechaun Nails | colorful_shenanigans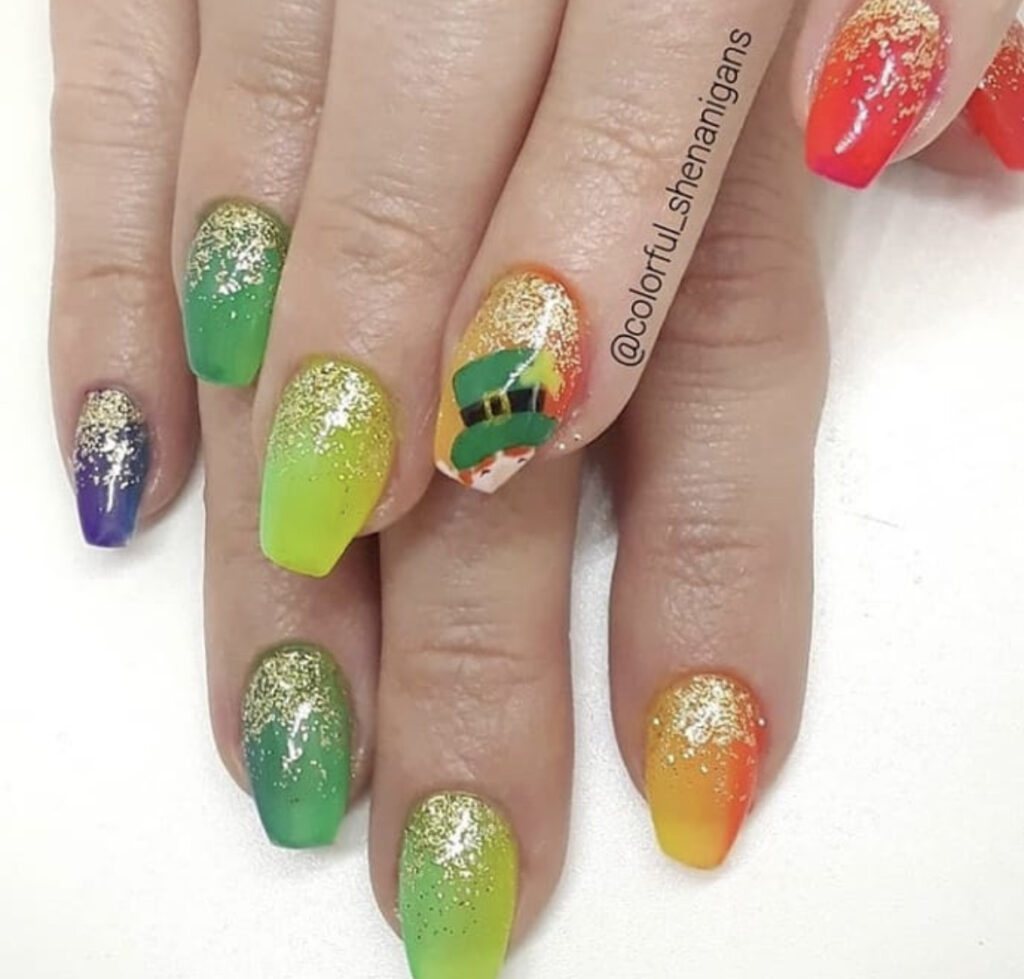 Green Glitter Tips | lakeoswegonails
Short and Simple Shamrock | karissabianco
Rainbow and Cloud Nails | shawniedoesnails
Pot of Gold Nail Design | nailstorming
Pointy Emerald Nail Design | glittahcat
3D Gold Coin Nails | reireishnailart
Green and Gold Striped Nails | sarahhrigg
Green Ombre Nails | sdnaillab
Glitter Emerald Isle Nails | dmm_nails
Dainty Lucky Charms Nails | Sonalicious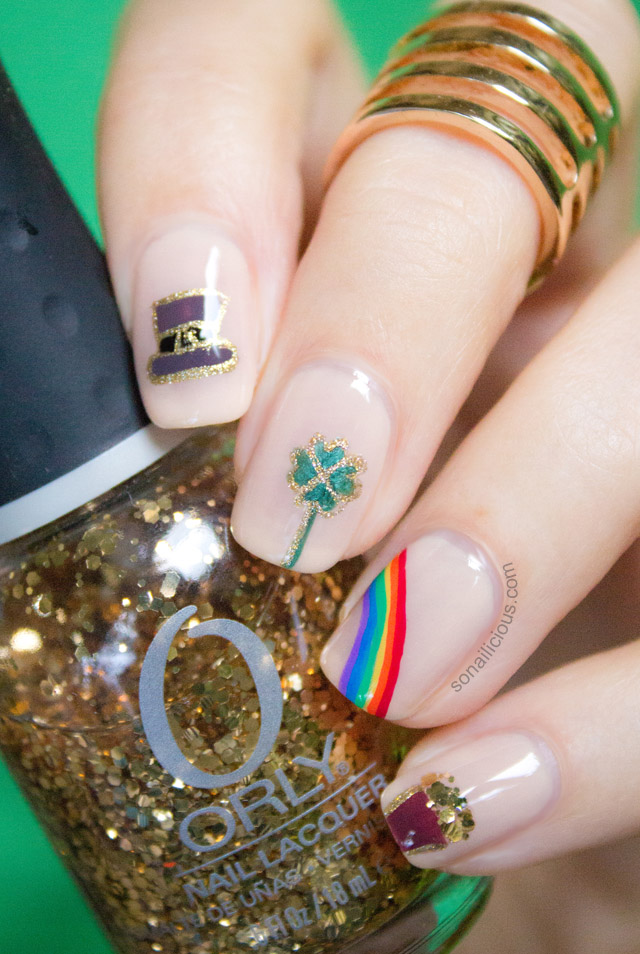 Irish Plaid Nails | nananailpolish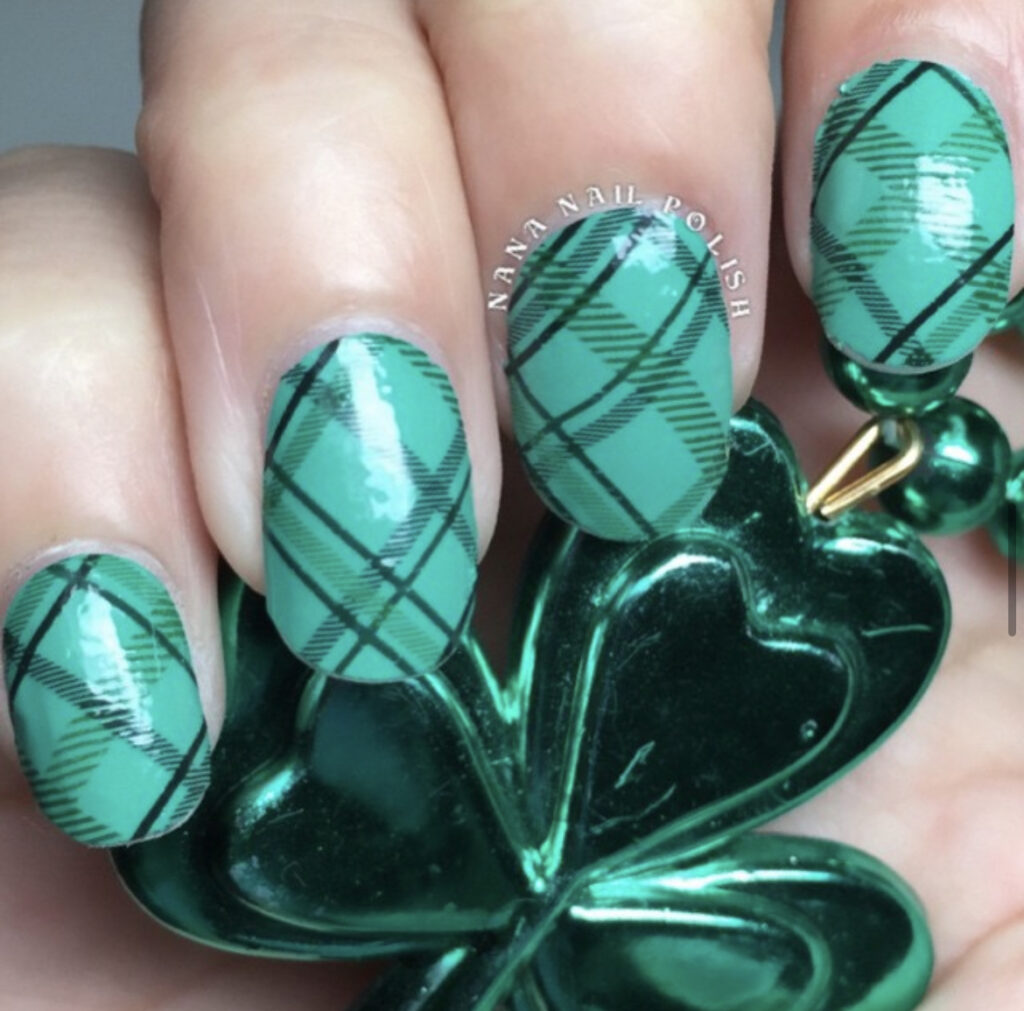 Feature Rainbow Tips | lexurynails
Playful Rainbow Dot Nails | squeaknroo
Pink and Gold Shamrock Nails | Pinterest
Matte French Rainbow Nails | nails_by_alri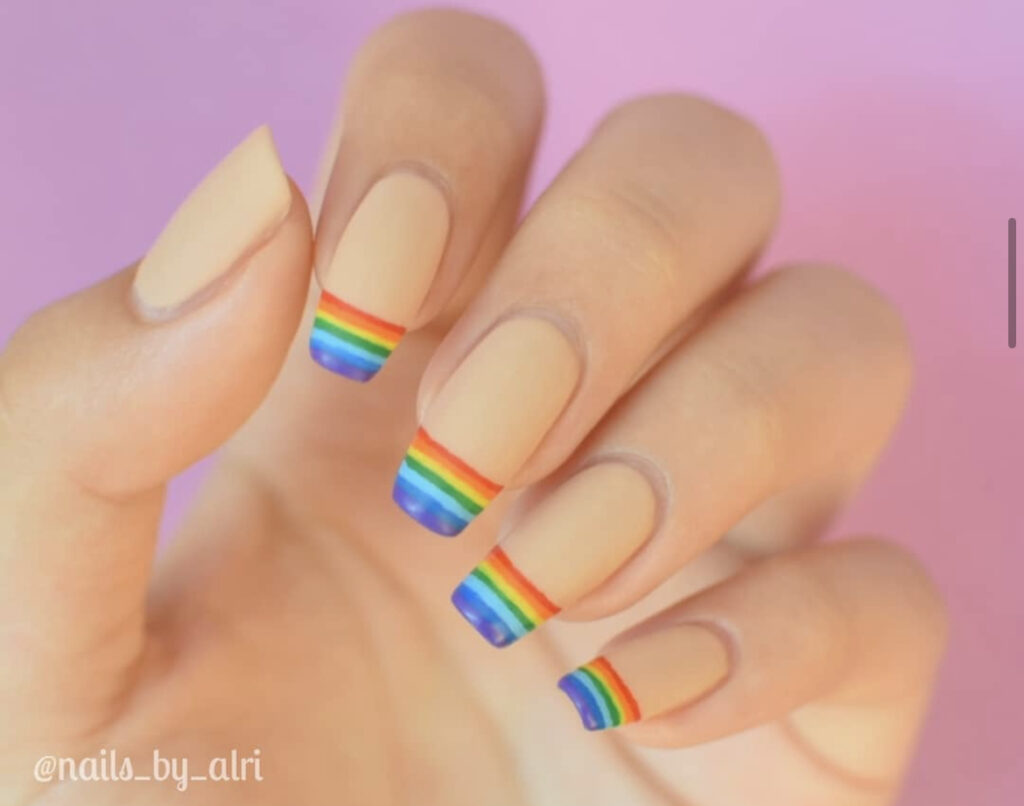 Happy Leprechaun Nails | Cosmetic Proof
Green Plaid Diagonal French Tips | Ask Ideas
Rainbow & Clovers | Heroine
Gold Glitter Tips | Spilled Nail Polish
YOU MAY ALSO LIKE:
DON'T FORGET TO PIN THIS FOR LATER!