This post may contain affiliate links, which means I'll receive a commission if you purchase through my link. Please read full disclosure here.
Are you looking for the perfect cake to make your little mermaid's birthday extra special? Look no further than these mermaid cake ideas! From colorful scales to shimmering tails, there's a cake for every mermaid lover.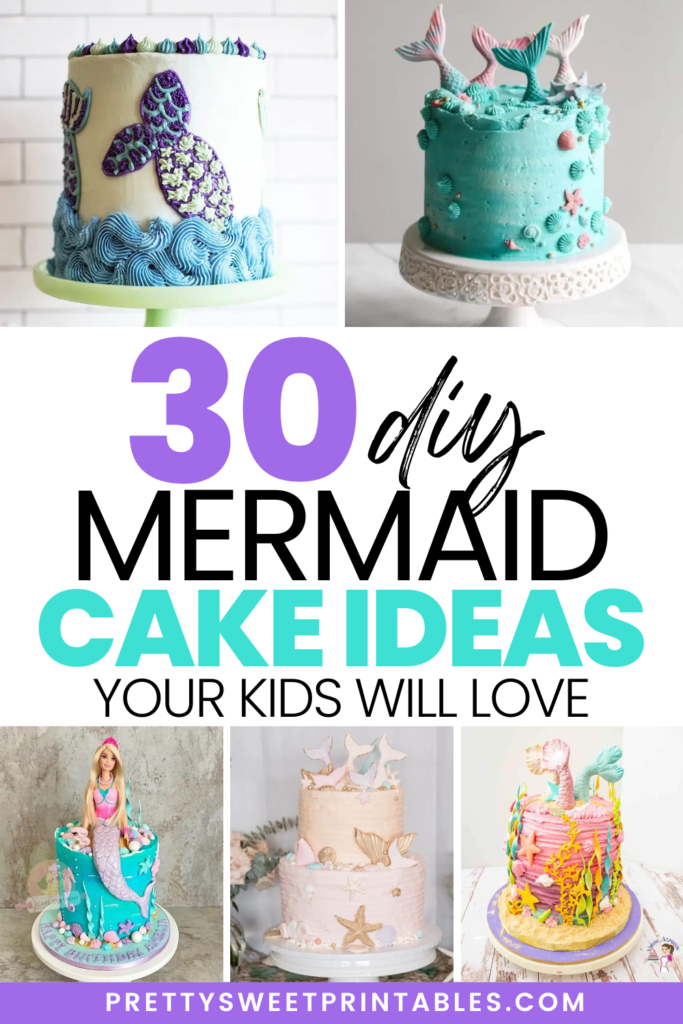 Whether you're a seasoned baker or just starting out, these mermaid cakes are sure to impress. Learn how to make a mermaid cake with step-by-step instructions and tips for creating the perfect mermaid theme cake.
These mermaid birthday cakes are perfect for a mermaid themed party and will make your little one's birthday unforgettable.
So, dive into these mermaid cake ideas and create a magical under-the-sea celebration!
MERMAID CAKE IDEAS
This gorgeous cake consists of colorful vanilla layers and matching buttercream that looks like mermaid scales.
And to make it extra magical, it's topped with a fondant mermaid tail dusted with gold!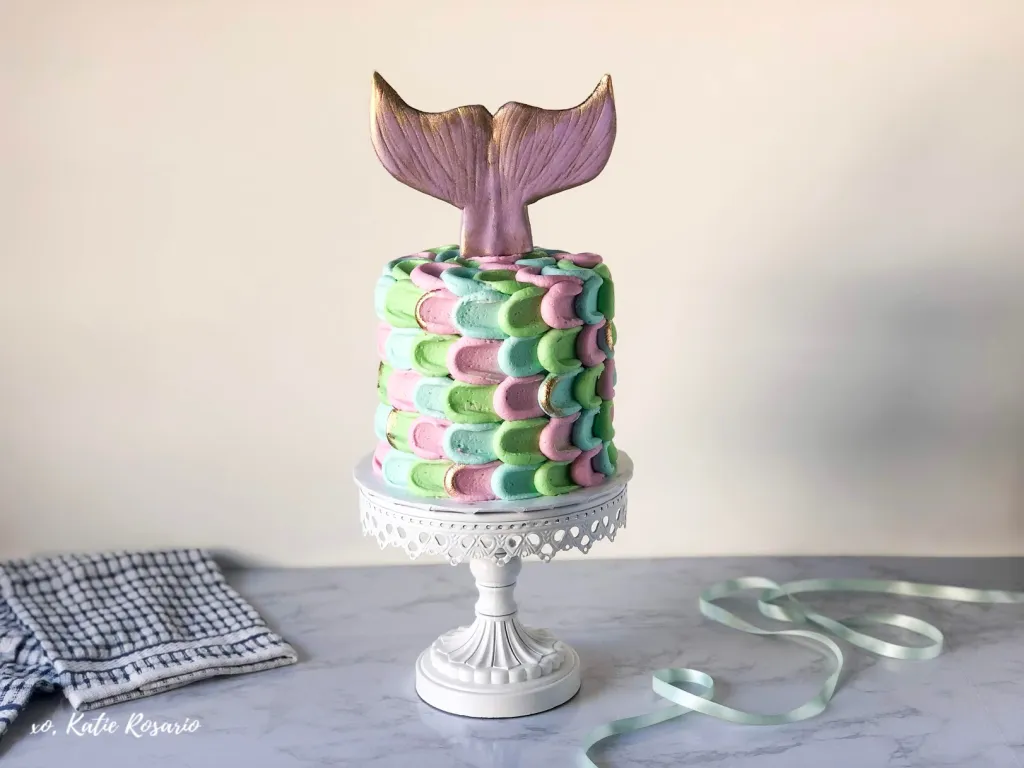 Make a mermaid cupcake cake that matches your party colors. It's a fun and tasty treat, where each cupcake can be enjoyed separately.
A sugary treat for your celebration!
Imagine layers of moist cake, filled with colorful sprinkles that resemble the treasures of the sea.
Topped with shimmering mermaid-themed decorations, this cake is a feast for the eyes and a treat for the taste buds.
This pastel ombre cake is pure magic! With its mermaid-y pink, teal, and violet frosting swirls, it's simply delightful.
The colorful sprinkles and gold mermaid tail cake topper finish it off to perfection!
This adorable cake combines the magic of mermaids and unicorns. With a unicorn head and mermaid tail scales, it's the perfect mythical creation!
Get ready to be blown away by this amazing cake! It has a beautiful fondant tail, vibrant colors, and layers of delicious cake that will transport you to a magical underwater world.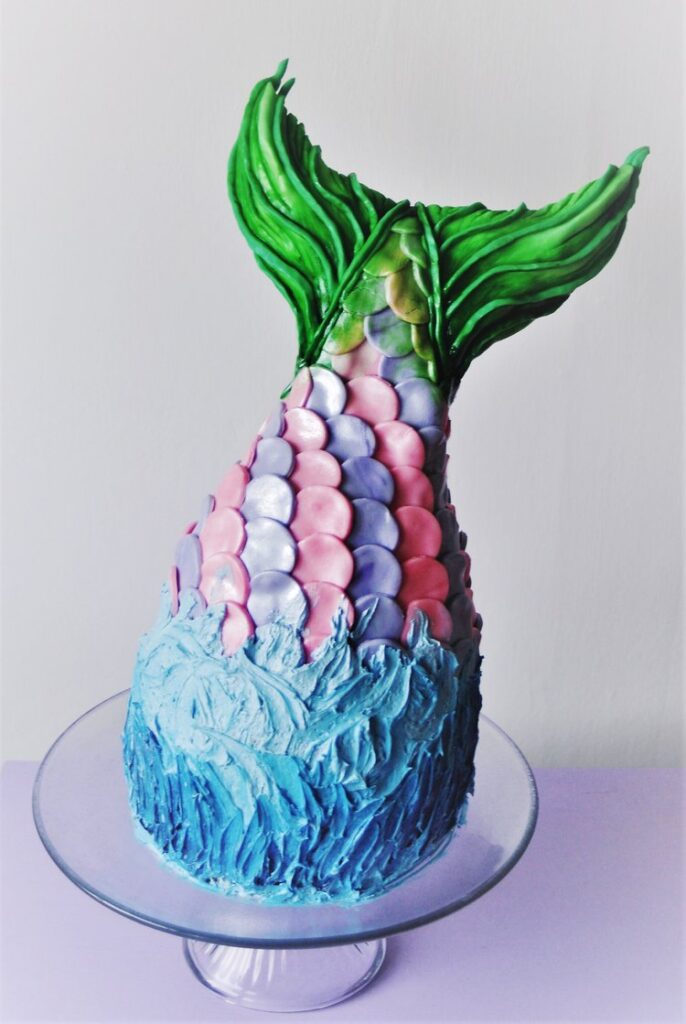 An aqua blue mousse cake topped with edible shells and sprinkles creates the perfect under the sea cake fit for a mermaid.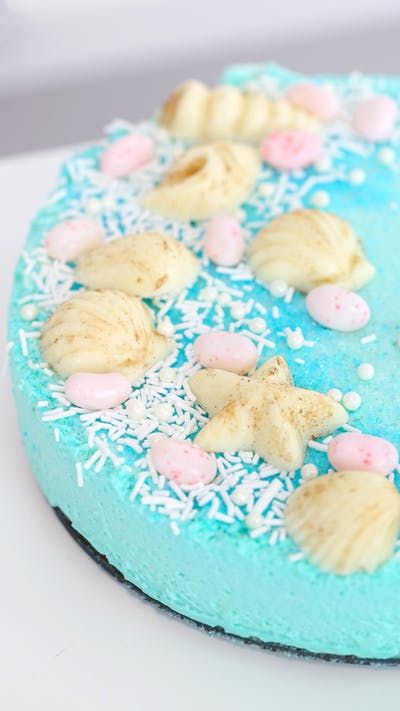 Create a beautiful sea-themed cake using a number cake pan.
Decorate with fondant scales, edible sand, and seashells for a charming undersea feel. Perfect for any celebration!
This marble effect cake is both simple and pretty, covered in purple frosting to give it a mermaid-inspired look.
Add a touch of charm to your cake with ocean-themed sprinkles.
Learn how to pipe seashells with this simple tutorial for a mermaid-themed cake.
It's easy to make at home for a birthday celebration, baby shower, or any undersea occasion!
This kid-friendly mermaid ice cream cake is a party favorite.
Made in a Pyrex dish for easy serving, it's topped with crushed biscuits, fondant mermaid tails, and edible sea creatures for a delightful undersea scene. It's perfect for sea-themed birthdays!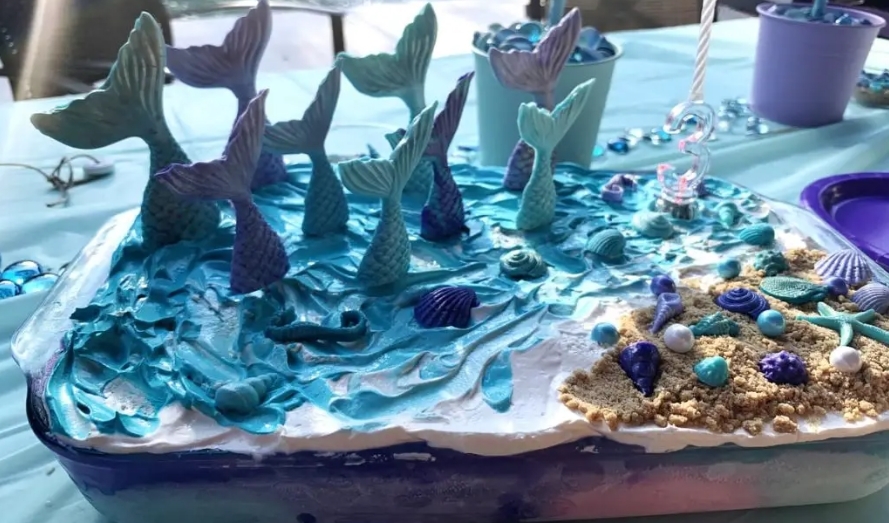 Treat yourself to a stunning buttercream sheet cake decorated with frosting swirls, mermaid tails, shells, and the name of the birthday child.
This delightful cake is easy to make or order for any event!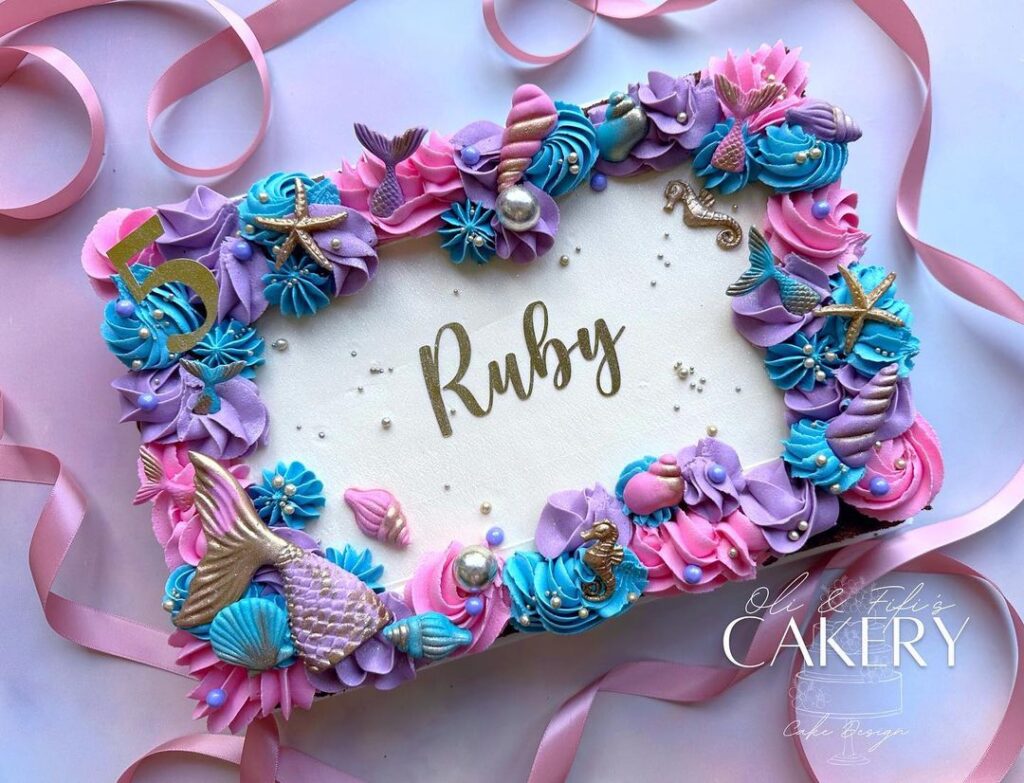 Add blue ruffles resembling ocean waves and gumball toppings for playful bubbles to elevate any cake. It's the perfect ocean-themed treat for all to enjoy.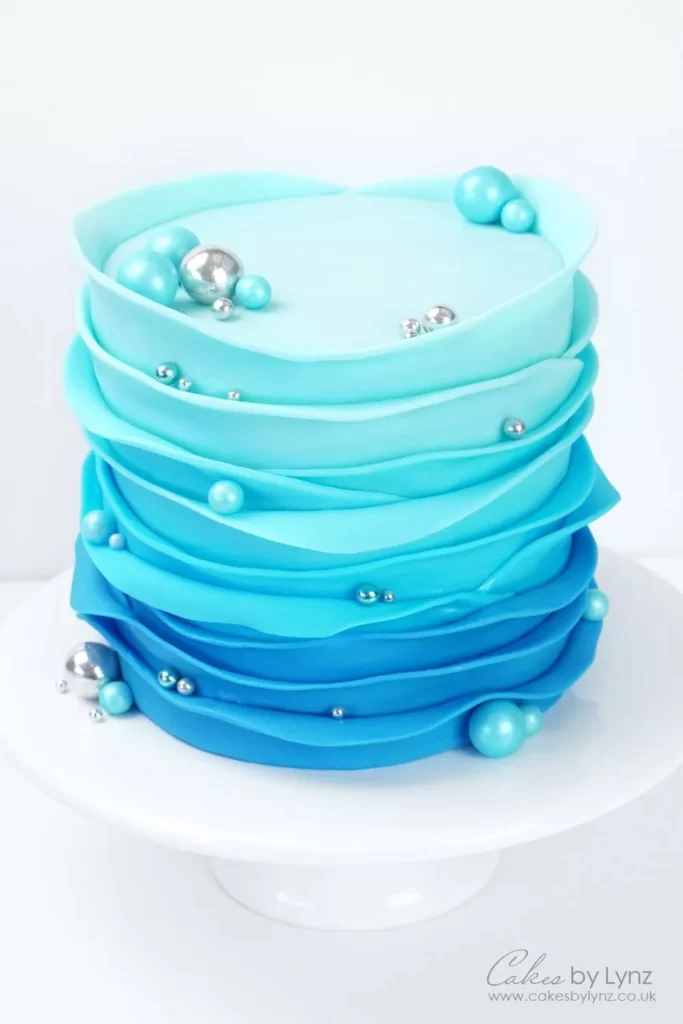 Bring a magical underwater scene to life with this amazing mermaid cake.
Complete with edible coral, shells, seaweed, and enchanting mermaid tails, this colorful cake is truly a dream come true.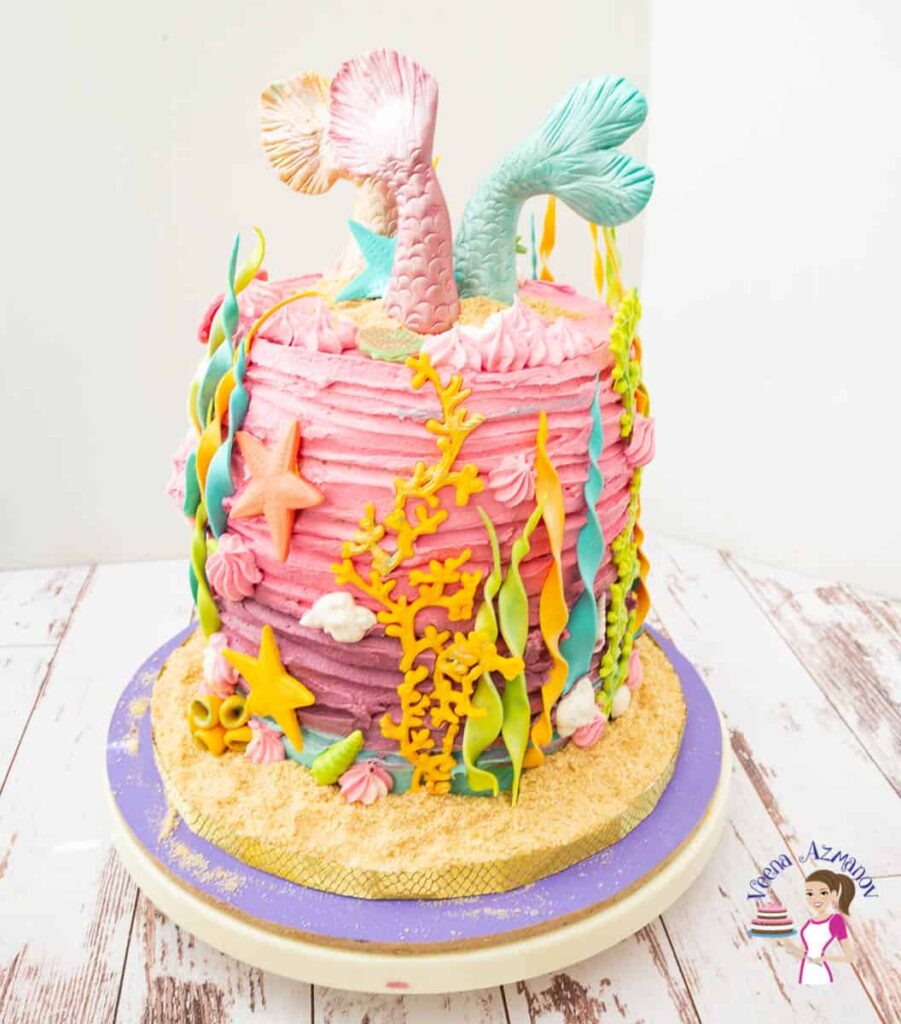 Prepare to be amazed by this incredible croquembouche cake! It's a tower of Swiss buttercream frosting adorned with ocean-inspired treats like mermaid tails, mini donuts, and seashell chocolates. It looks too pretty to eat!
Make your little mermaid's birthday dreams come true with this easy tutorial.
Create a magical mermaid cake featuring an Ariel doll seated in a shell. It's the perfect centerpiece for your under-the-sea theme!
This mermaid tail cookie cake is a stunning treat for a mermaid-themed party.
With chocolate-filled biscuit tails, buttercream frosting, and chocolate mermaid tails and shells, it's truly magical.
This amazing mermaid cake stars Barbie as a sea princess. It's set on a beautiful ocean blue cake with edible decorations in purple, pink, and blue.
Making it a super special Barbie girl creation and a sweet gift for the birthday child.
This friendly mermaid cake is simple yet delightful. Its blue frosted exterior perfectly captures the ocean theme, while inside, guests will be amazed by layers of ombre purple.
It's a magical treat that any little mermaid would adore!
Dive into an ocean-themed cake with a spooky twist! This bootiful mermaid cake features a stunning ocean scene with spooky skeleton mermaid tails on top.
Perfect for Halloween or any spooktacular event!
These cute lemonade cakes with pastel buttercream scales bring mermaid vibes without the need for an actual mermaid.
They're a charming choice for a smash cake or any ocean-themed celebration.
This 2-tier boho mermaid cake features soft pinks, peaches, and gold edible mermaid tails. It's the perfect choice for a minimalistic mermaid theme.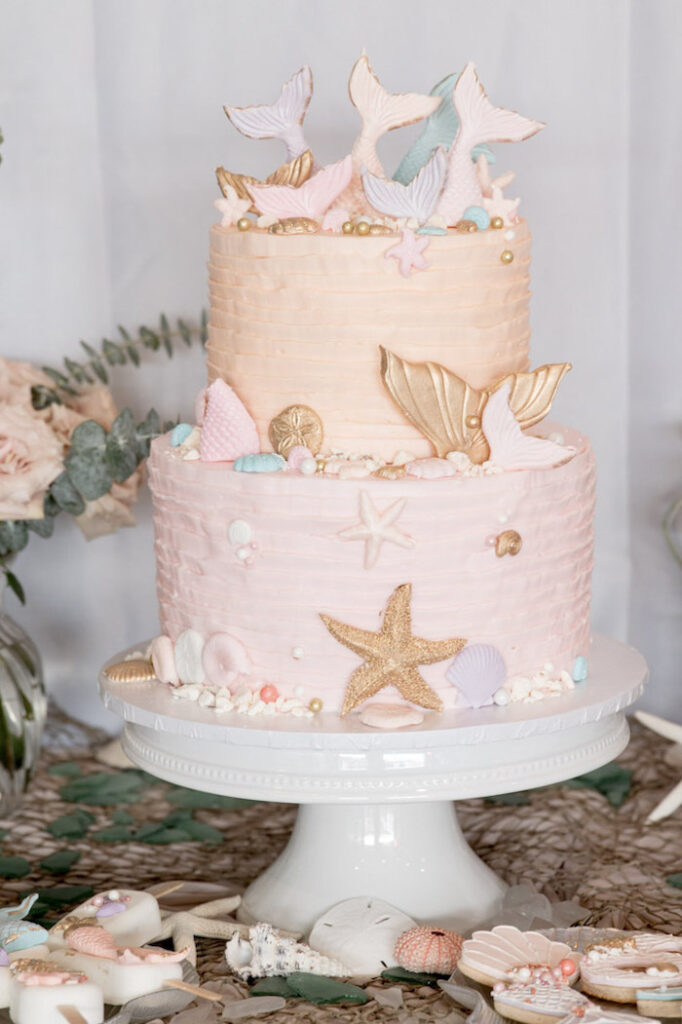 Follow the tutorial to create a delicious under the sea cake adorned with edible sand, seaweed, coral, and sea creatures. No mermaid required!
This homemade sandcastle cake is a mermaid's dream. It uses stacked vanilla cakes and crushed vanilla wafers to create the illusion of real sand.
You won't believe it's edible!
Create a splashtastic aqua cake with buttercream swirls and edible mermaid tails. It's the ultimate fin-tastic centerpiece for your party!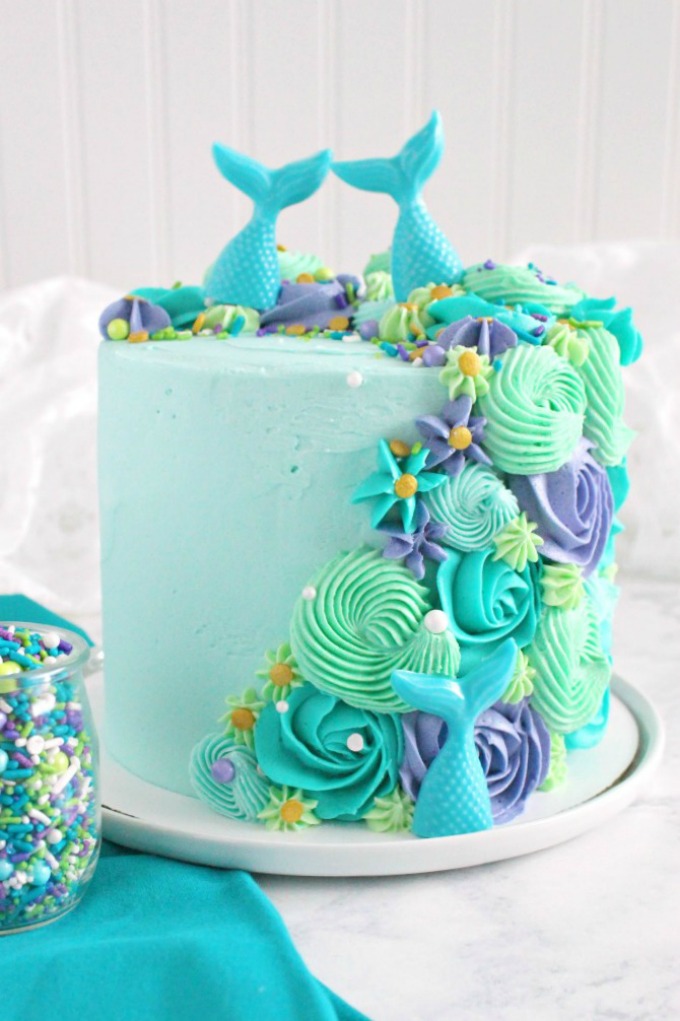 Bring a mermaid doll to life with an ombre blue homemade cake and a Smartie-decorated tail. Quick and easy, but delicious!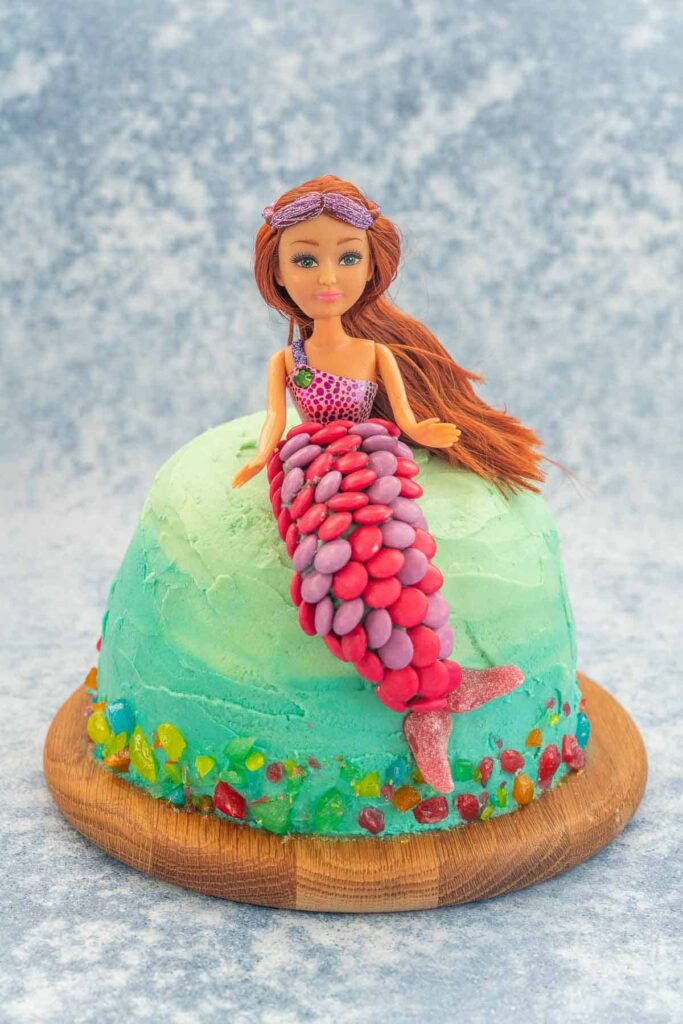 Follow the tutorial to create a stunning mermaid cake using different icing tips. Learn to make intricate details like mermaid tails and wave patterns.
Then amaze everyone with your newfound frosting skills!
Mini mermaid cakes are the perfect choice for individual servings at your mermaid-themed party.
They make it easy to serve treats to the little ones and are great party favors for your guests to take home.
Get ready to make a magical mermaid layer cake adorned with pink and blue mermaid tails and sea creatures.
Follow the tutorial to create this mythical masterpiece that everyone will want to eat!
Create a delightful mermaid tail cupcake cake that is as charming as it is tasty!
You can easily make it yourself and customize the colors to match your mermaid-themed party. The perfect mermaid cake idea to make a splash at your party!
YOU MAY ALSO LIKE:
DON'T FORGET TO PIN THIS FOR LATER!